54" Prestige Velour 25 oz. IFR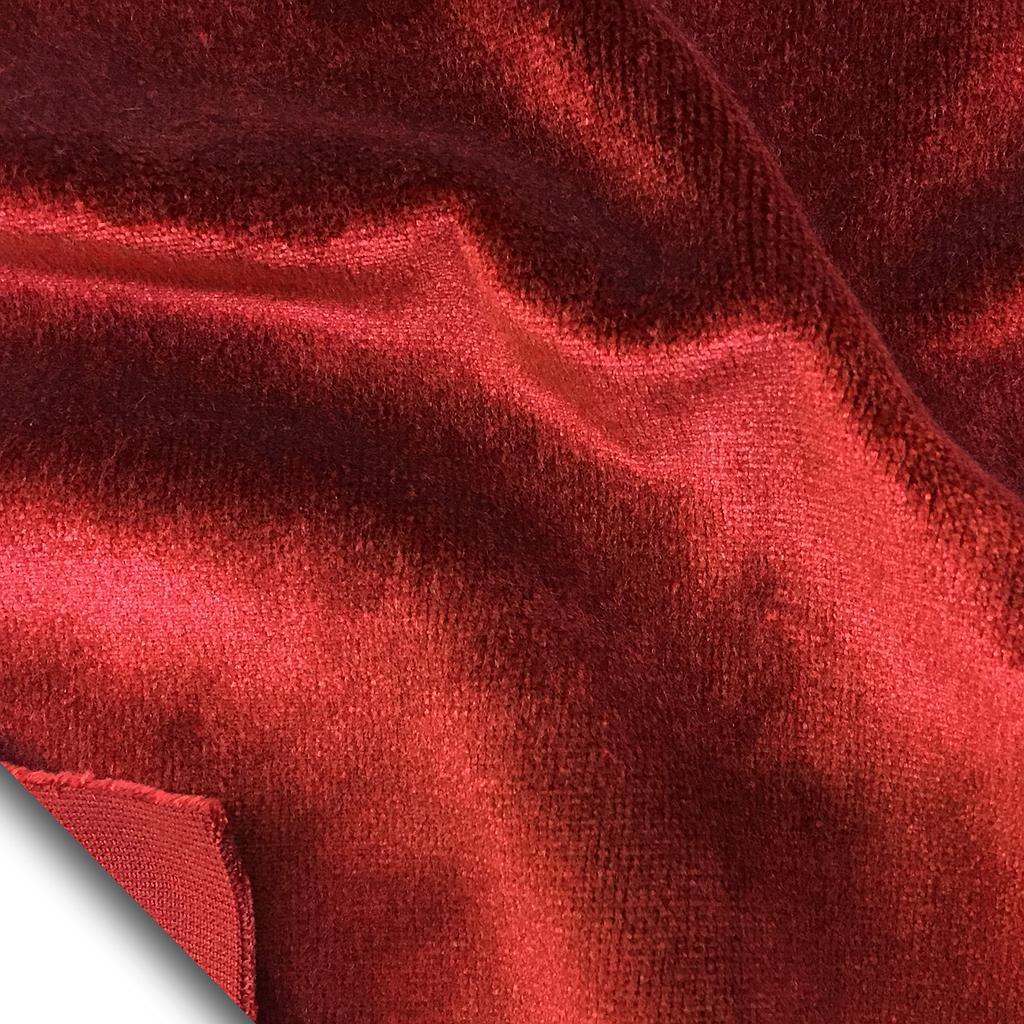 54" Prestige Velour 25 oz. IFR
Price Ranges
Cut Yardage: $33.87
Full Bulk: $27.21
Item #0027-000754
Satiny look and rich luster
Prestige is a luxurious heavy weight napped synthetic velour that combines the satiny full look of a velvet with a long pile height and rich luster. This fabric blends high durability with minimal maintenance and it is moisture and tear resistant. Highly suitable for astounding grand drapes, Austrian curtains and luxurious sound absorbing room dividers. 
Stocked in black. Colors available in full roll increments.
This fabric is also lab tested and rated for its acoustical properties:
Noise Reduction Coefficient NRC: 0.90 *
Sound Absorption Average SAA: 0.92 *
*100% fullness, nap down.
Prestige Velour meets the minimum requirements of flame resistance established by these tests:
NFPA 701 – Small Scale

NFPA 701 – Test Method#1

NFPA 260A/UFAC Class 1

CAN/ULS-S109- 03 Canadian flame test for fabrics

ASTM E-84- Rated Class A(Class 1)

State of California – F-59901
Black available in full roll and cut yardage.
Colors available by the full roll only, with a 4-5 week lead time.


Color charts are intended as a reference only. Fabric colors can vary from their web representation due to standard dye-lot variations and computer screen settings. Cut or special order fabrics cannot be returned. You may wish to order a sample to review material texture and color before ordering.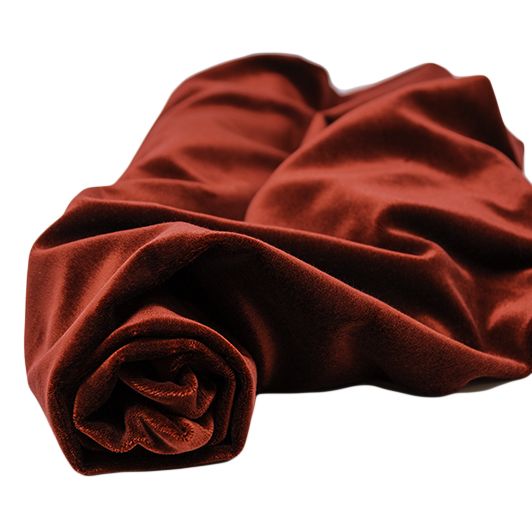 SOUND ABSORPTION AND NOISE REDUCTION INFORMATION 
What is the difference between NRC,  SAA and STC?
Learn more about noise reduction coefficient, sound absorption average and sound transmission class.
Sample Certificate of Flame Resistance


Fabric Specification Sheet


prestige VELOUR FABRIC CATEGORIES
Specifications
Fabric color

Crimson

-

Ink Blue

-

Red

-

Hyacinth

-

Cornflower

-

Plum

-

Old Jade

-

Persimmon

-

Aqua

-

Hunter

-

Peacock

-

Ice Blue

-

Pewter

-

Delft Blue

-

Wheat

-

Cadet Blue

-

Black

-

Gold

-

Copen Blue

-

Pussywillow

-

Chamois

-

Regal Red

-

Colonial Brick

-

Green

-

Navy

-

White

-

Eggplant

-

Mocha

-

Ruby

-

Brown

-

Moleskin

-

Copper

-

Cherry

-

Maize

-

Ash Rose

-

American Ash Rose

-

Doeskin

-

Brandy

-

Pink

FR test

State of California – F-59901

-

NFPA 260A/UFAC Class 1

-

CAN/ULS-S109- 03 Canadian flame test for fabrics

-

NFPA 701 – Small Scale

-

NFPA 701 – Test Method#1

-

ASTM E-84- Rated Class A(Class 1)

Weight per linear yard

25oz (709g)

Weight per square yard

17oz (482g)

Availability

Full roll or more

Fabric width

54" (4'6" - 137 cm)

Fiber content

100% polyester

Yards per Roll / Bale

70 yards (+/-)

FR class

IFR - Inherently Flame Retardant