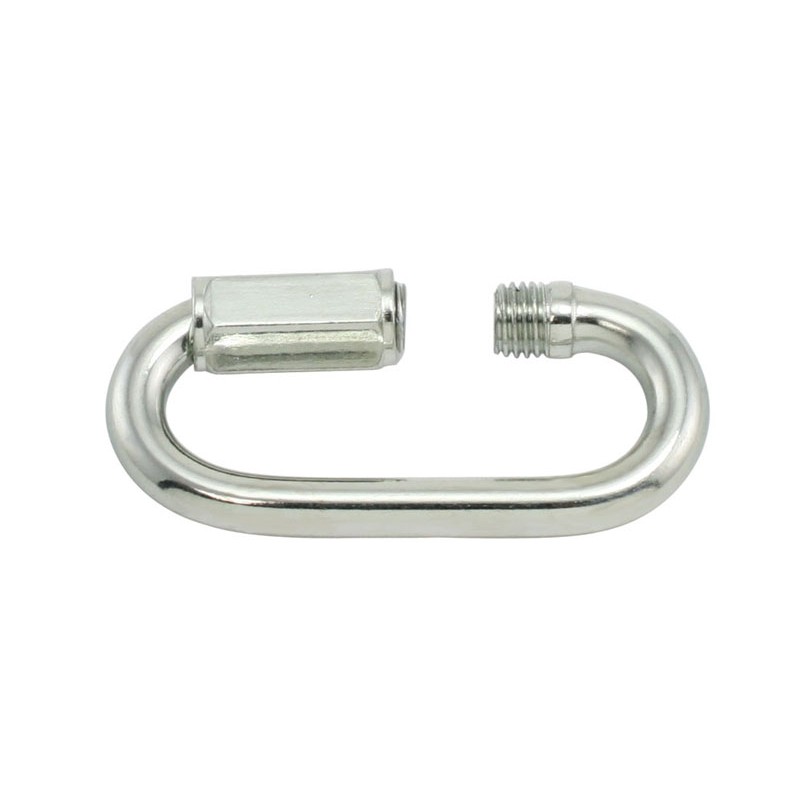 Zinc Plated Quick Link
Price Ranges
$1.19 - $1.44
Item #0025-004971
Quick links
Quickly attach chain and chain accessories. This product is great for a fast and secure connection for permanent or temporary applications. 
Zinc-plated finish increases durability. Features a screw clip design for a secure fit, designed for the easy hanging and adjusting of chain.
Caution: Use with chain or other items of equal or lower working load limit. Do not use for overhead lifting.
The working load limit must not be exceeded.
3/16" working load limit: 660 lbs.

 1/4" working load limit: 880 lbs.
Specifications
Size

3/16 in (0.48 cm)

-

1/4 in (0.64 cm)

Material

Steel

Finish

Bright Zinc

Kit

Single piece