Strut Channel Wall Bracket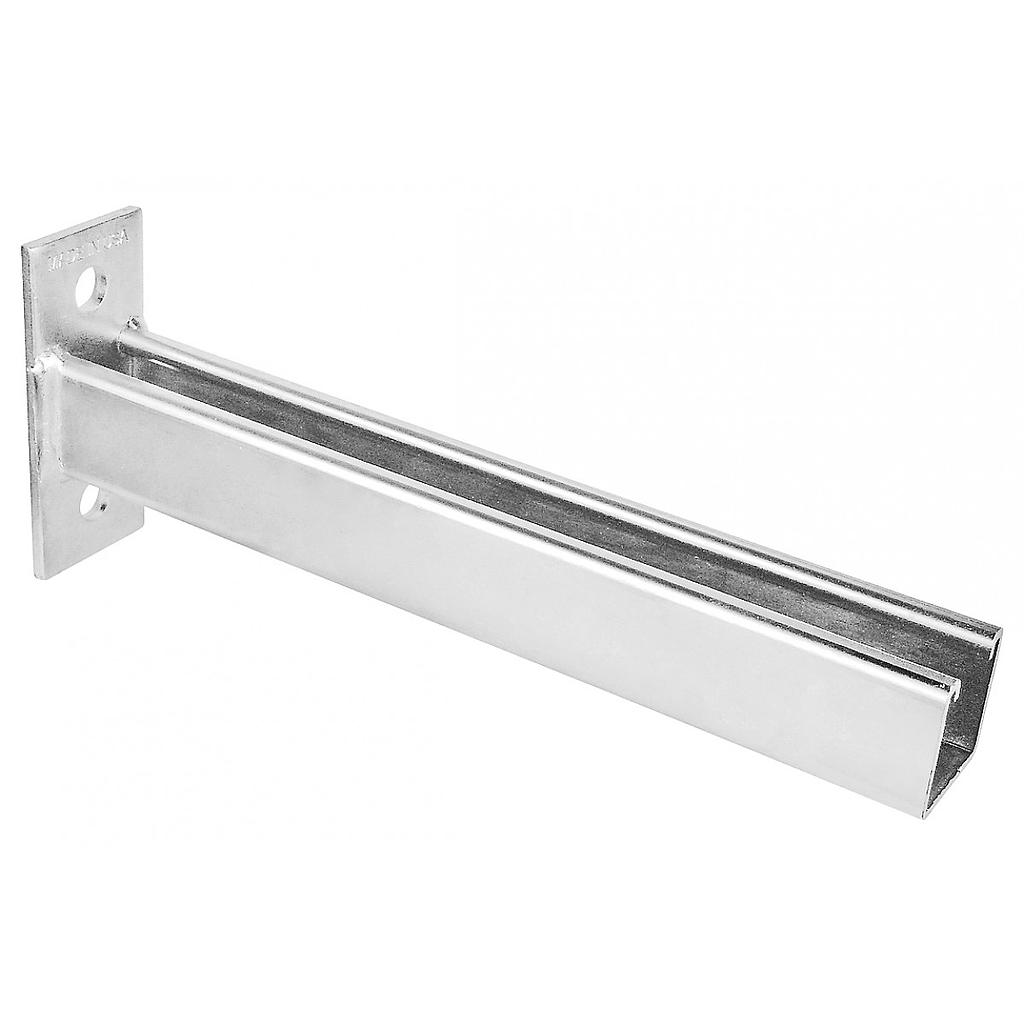 Strut Channel Wall Bracket
Price Ranges
$34.84 - $50.18
Item #0025-004901
Multi-USE Track WALL BRACKET
Strut channel wall brackets can be used with various curtain track systems.  These projection brackets allow the curtain tracks to easily be positioned at any distance from the mounted wall within the bracket range.  Use the built-in mounting plate to secure strut channel to concrete walls, wood posts, and beams.
Constructed of steel, the brackets can easily support heavy track and curtain loads provided the proper mounting hardware, mounting surface, and spacing distance are used to attach the brackets.
Zinc-plated steel channel is more corrosion resistant in wet environments than powder-coated and painted steel.
Channel dimensions: 1 5/8" high x 1 5/8" wide x 0.11" thick.

Mounting plate dimensions: 4 5/8" high x 2" wide x 1/4" thick.

Number of mounting holes:  2 per bracket

Mounting hole diameter: 9/16 inch.

Mounting fasteners are not included.
Fasteners to attach the bracket to wall, post, or beam and fasteners to connect track system to the bracket need to be bought separately.


Specifications
Finish

Black

-

Zinc plated

Length

6 in (15.24 cm)

-

12 in (30.5 cm)

-

18 in (45.7 cm)

Material

Steel

Kit

Single piece

Hole

9/16 in (1.43 cm)