Set Fixed Standard Upright 8'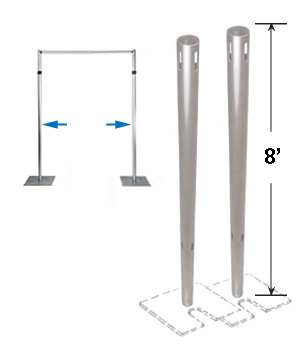 Set Fixed Standard Upright 8'
Price Ranges
$28.8 - $44.8
Item #0026-001327
Fixed Standard Upright
Set of standard upright poles with fixed length. Equipped with a set of (4) slots, positioned every 90°. Size: 8' long x 1 1/2" O.D. 
Special Features
• Slots are located 3/8" from top, leaving a solid ring for added strength. 
• One additional set of slots at 3' high. 
• All tube surfaces have protective anodized coating. 
Specifications
Finish

Chrome

-

Black

Length

8 ft (2.44 m)

Kit

Set (two pieces)

Tube Outside Diameter

1-1/2"