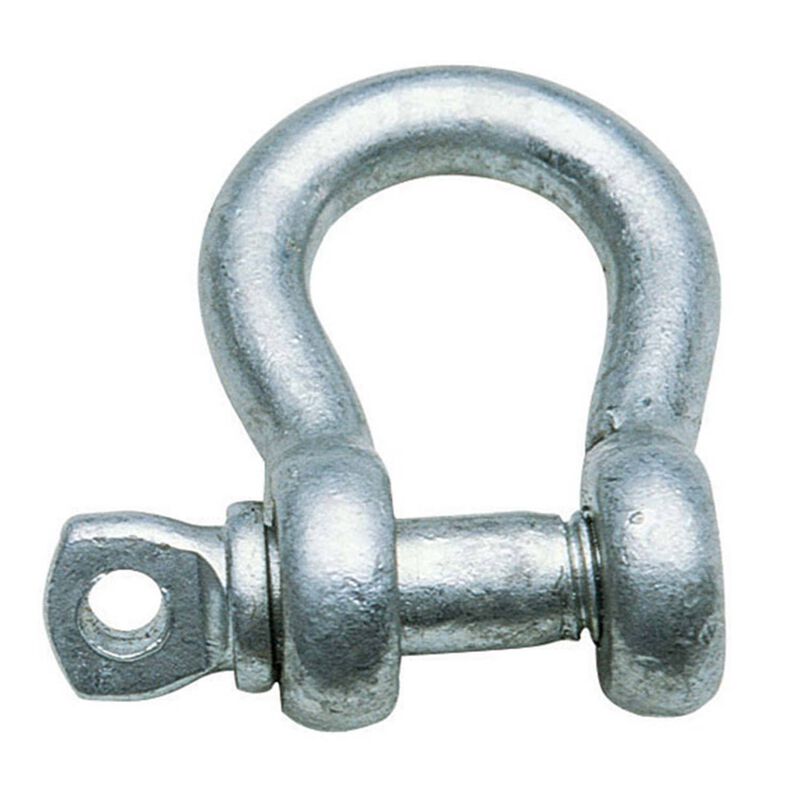 Screw Pin Shackle
Steel Galvanized
Price Ranges
$10.2 - $11.9
Item #0025-005345
Galvanized Steel Screw-Pin Shackle

Screw the pin into position by hand for quick installation and removal. They're for use in low-vibration applications where the shackle remains stationary. 
Galvanized steel shackles have a thick coating for corrosion resistance.
3/16" workload limit: 600 lbs.
 1/4"  workload limit: 1100 lbs.
Note: 
The capacities listed are for vertical lifting only. As the lift angle changes from vertical, the amount of weight the shackle can lift is significantly reduced.

Specifications
Size

3/16 in (0.48 cm)

-

1/4 in (0.64 cm)

Material

Zinc-plated steel

Kit

Shackle & Threaded Pin