Proof Coil Chain, Grade 30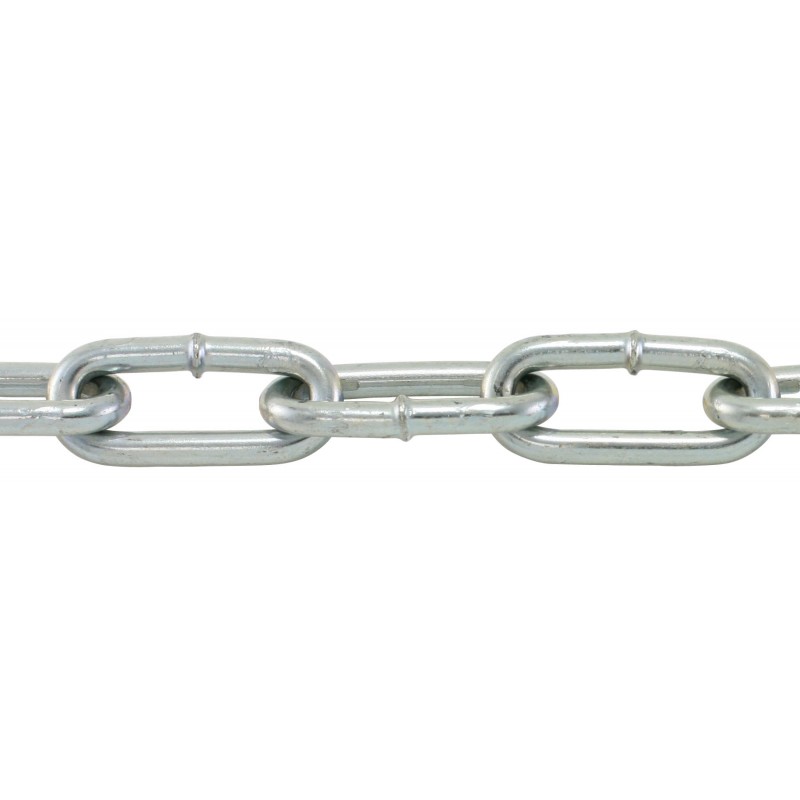 Proof Coil Chain, Grade 30
Price Ranges
$1.51 - $2.07
Item #0025-004881
GRADE 30, BRIGHT ZINC COATED PROOF COIL CHAIN
General-purpose chain, low carbon steel. Used in a wide range of applications. Available in 3/16 in and 1/4 in trade size. Minimum purchase: 50 feet.
Working load limit as follows:
3/16" proof coil chain: 800 lbs.

1/4" proof coil chain: 1300 lbs.
Caution: Working load limit must not be exceeded.
**Do not use for overhead lifting**
Meet NAMC 2010 and ASTM A413-07 Standard.


Specifications
Weight

3/16 in = 6.2 oz/ft

-

1/4 in = 10 oz/ft

Size

3/16 in (0.48 cm)

-

1/4 in (0.64 cm)

Material

Steel

Finish

Bright Zinc