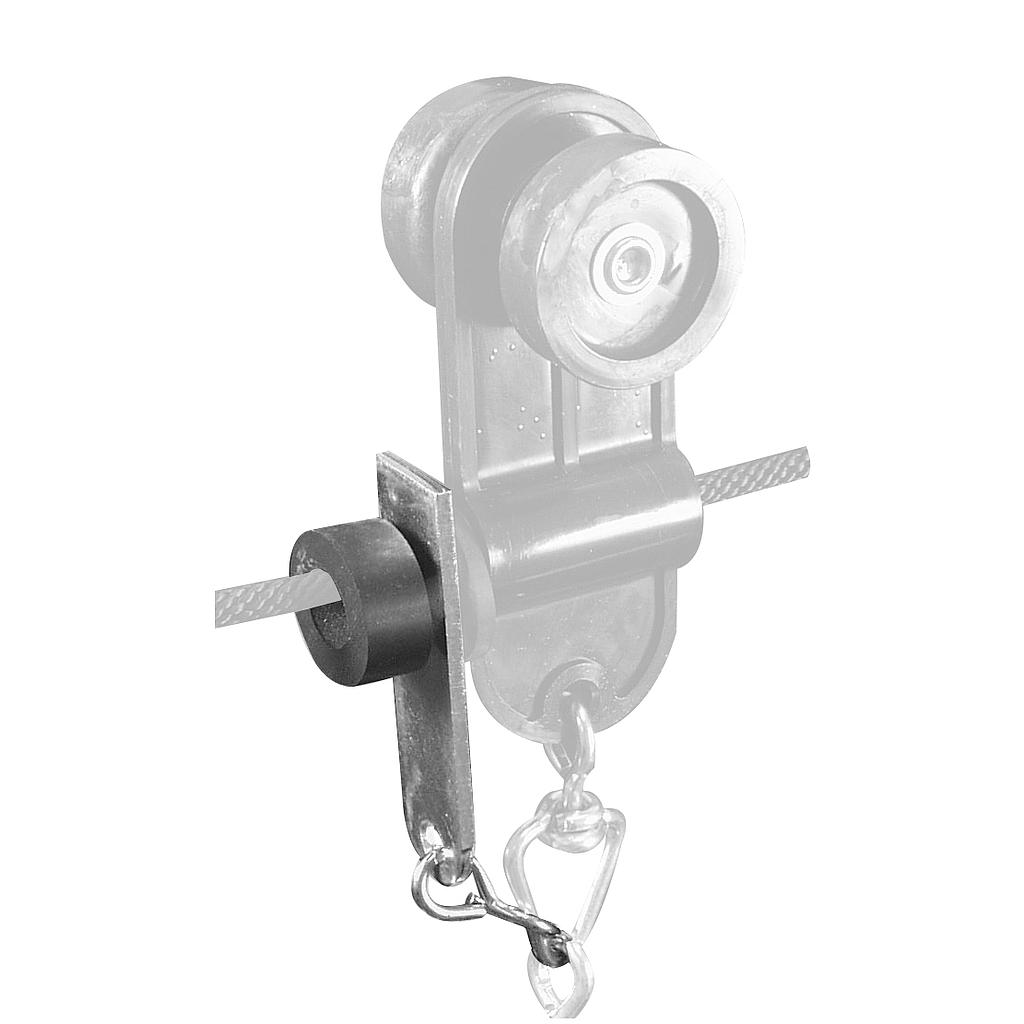 2834 Back Pack Guide®
Price Ranges
$6.54 - $8.74
Item #0024-001260
2834 Back Pack Guide®
This model is for machine operated tracks only. Prevents curtain from accumulating until track ends are reached. Thickness 1/8" 
Weight: 1 – 1 oz. 
BACK PACK® GUIDES achieve a unique sliding door effect when used with 280 and 170 series track systems. Through the use of a special plate which is attached to the single carrier, the curtain does not accumulate in folds until the ends of the track are reached. The audience is thus able to get a mural effect until that part of the curtain is moved off stage. Back Pack® Guides are especially useful for a curtain which must be stored in a pocket. Since the gathering is accomplished after the curtain enters the pocket, the curtain cannot billow as it moves along the stage, thus assuring a minimum of stacking space in the pocket. With Back Pack® Guides there is more strain on the system at start-up which decreases as the curtain stacks. 
These devices may cause premature wear of the cable or cord coating. These devices must face the pulley end of each carrier as illustrated and are not attached to the master carriers nor to the last single carrier of this track system. To assure quiet track operation on 280 Series tracks, one No. 2826 Rubber Spacer is inserted between the Guide and carrier and one No. 2827 Rubber Spacer between the Guide and adjoining carrier. 
Nos. 2833 and 1733 Back Pack® Guides are for use with hand operated 280 and 170 Series tracks; Nos. 2834 and 1734 are for all machine-operated 280 and 170 Series tracks. No. 1735 Back Pack® Guides are used with manually operated Model 172 tracks, and No. 2833-A Back Pack® Guides are used with Model 283-N and 283-R tracks. 

Specifications
Finish

Steel

-

Black

Material

Steel

Wheels

Steel ball-bearing

# wheels

2

Weight

1 oz

Kit

Single piece