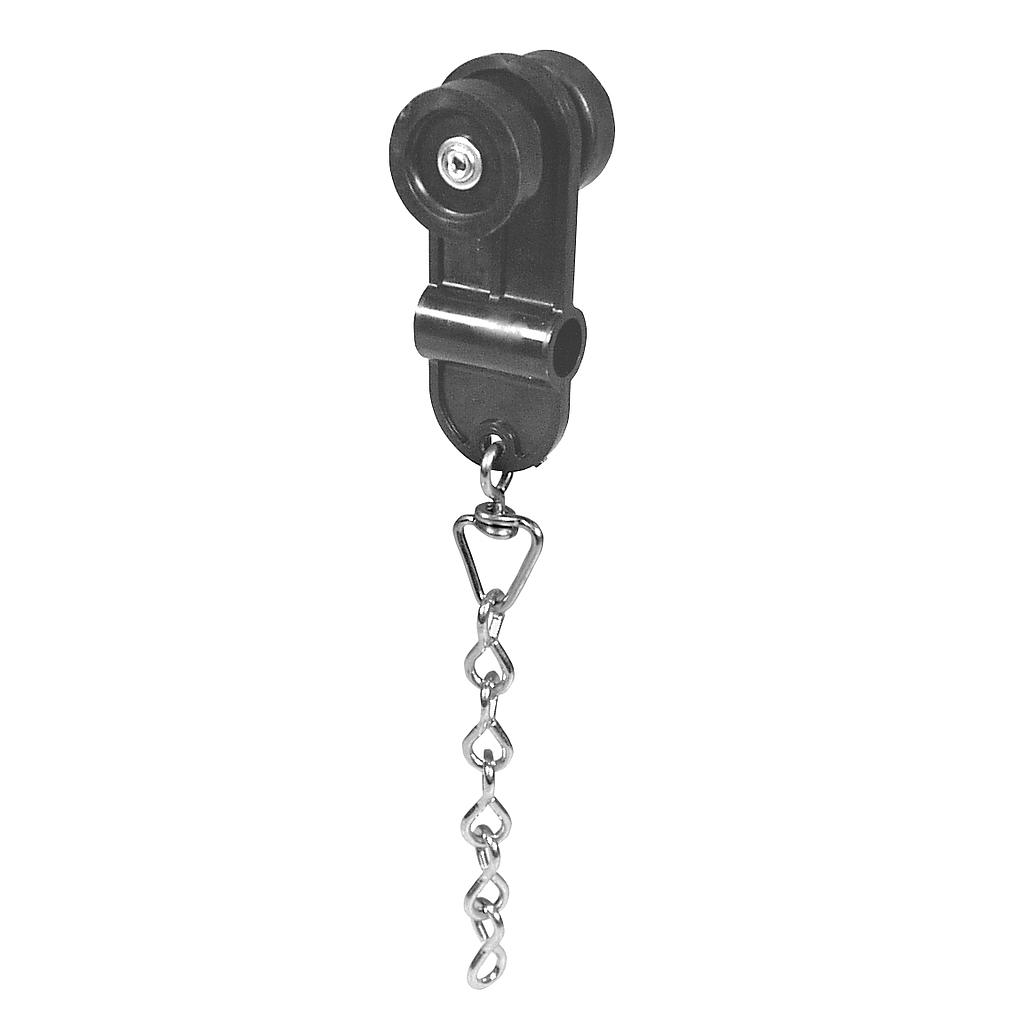 2801 Single Carrier
Price Ranges
$15.1 - $15.69
Item #0024-001536
2801 Single Carrier
Carrier spacing: 12". Block constructed of nylon material supported from ball bearing with 2 heavy duty polyethylene wheels. Plated swivel for free, effortless curtain movement. Trim chain supplied for curtain trimming. Combined carrier and bumper width: Approximately 2". 
Length from bottom of track to bottom of 5 chain links: Approximately 9-1/4". 
Weight: 1 - 3-1/4 oz. 
Specifications
Finish

Standard

-

Black

Material

Nylon

Wheels

Polyethylene-heavy-duty ball-bearing

# wheels

2

Length

9-1/4 in (23.5 cm)

Width

2 in (5.08 cm)

Weight

3-1/4 oz

Kit

Single piece

Spacing

12 in (30.5 cm)