143 Switcher-I® Curtain Track Switch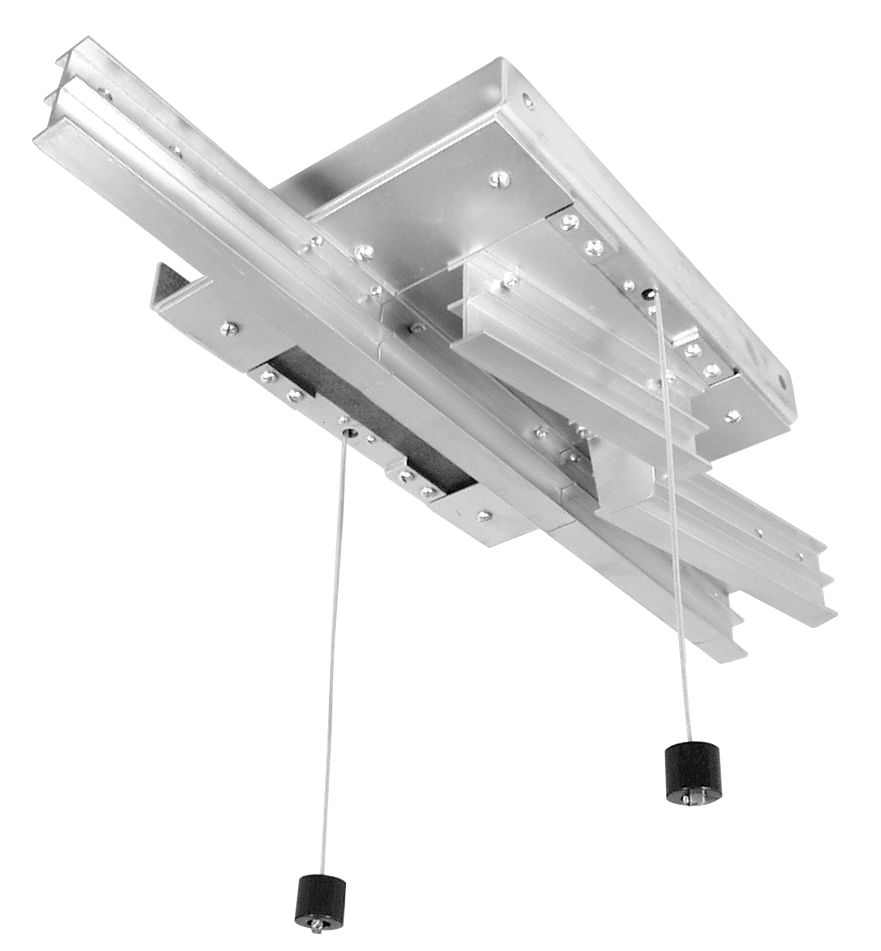 143 Switcher-I® Curtain Track Switch
Price Ranges
$979.11 - $1020.76
Item #0024-001464
143 Switcher-I® Curtain Track Switch
Standard switching devices (for two-way direction) represent a major development in the effort toward more versatile stage and studio settings. Simply by pulling down on a pendant, the track channel is shifted and the curtain is then moved to the switched channel. The mechanism is operated by a spring loaded lever locking the switched channel into place. In this fashion the scenic contour is quickly and effectively converted to the desired setting. With this flexible switching arrangement stage depths are easily increased or decreased and facilities for curtain storage are made available. 
Designed for use with all ADC "walk-along" cyclorama tracks. 
Switches must be rigidly mounted in all instances. The device is easily installed and merely involves conventional splicing of the track channel to the permanent track sections incorporated as component parts of the switch which is furnished for either lefthand or right-hand operation (must be specified when ordering). 
No. PP-1 Positioning Pole is used to move the two-way switch to another position by simply engaging the pendant and pulling down. 
The positioning pole is 8'6" long and can be extended to 16' (To be purchased separately)
Specifications
Finish

Aluminum

-

Black

Side

Left

-

Right