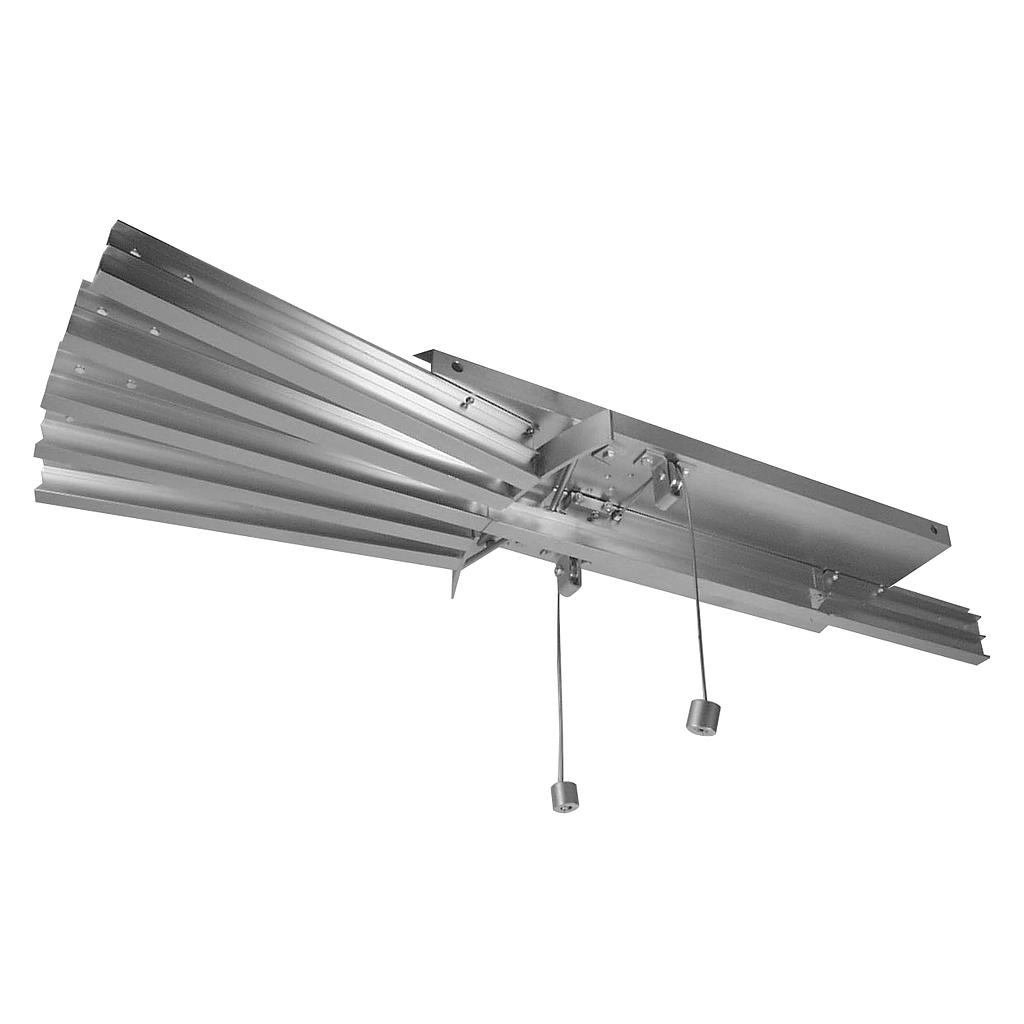 143-3 Fan Switch (3-Way)
Price Ranges
$1922.26 - $2018.37
Item #0024-005040
3 TO 1 TRACK SWITCHER FOR #1400 TRACK CHANNEL
This track switching device allows for the switching of "walk-along" curtains from one track to three tracks in a fan-shaped arrangement. By pulling a pendant, a pivoted section of the track channel can be moved to one of two or three switching positions. A spring-loaded lever positions the pivoted section to provide proper alignment with the desired curtain track. The operating cable and both pendants can be located on either side of the switch or one pendant on each side. The cables can also be extended to run over pulleys to a remote location or can be operated at the switch itself through the use of No. PP-1 Positioning Pole.
This switcher is also available in 4:1 and 5:1 switching layouts.
Also available for track models 1300 and 4200 (custom quote required).
NOTE: The product photo shown above depicts a 143-5 Fan Switch (5-Way switch).
Specifications
Finish

Aluminum

-

Black

Kit

Single piece