14A Rotodraper® Pivot Device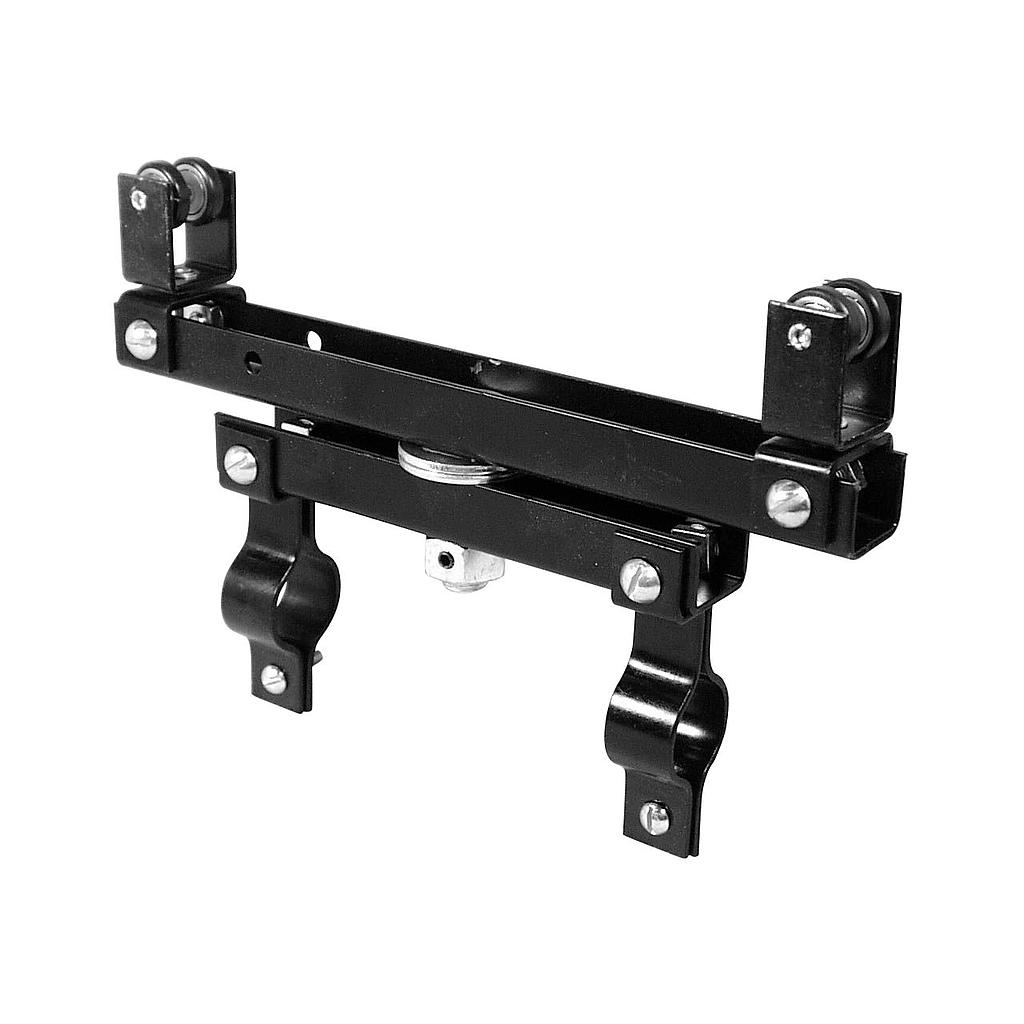 14A Rotodraper® Pivot Device
With Spring Loaded Lock
Item #0024-000978
14A Rotodraper® Pivot Device
Used with 1400 and 4200 track. Essentially same as Model 14 except includes ball-type locking device which provides precise 15 degree settings of rotation. Brackets formed of 11 gauge steel. Can support 75 lbs. maximum weight. Two Pipe Clamps supplied (clamps for 1" pipe standard). 
Two No. 400-C Clamps provided for connecting towlines. 
Dimensions: 13" long x 4" wide x 10" high 
Weight: 1 - 4-1/2 lbs. 
Specifications
| | |
| --- | --- |
| Material | Steel |
| Weight | 4-1/2 lbs |
| Kit | Assembly |