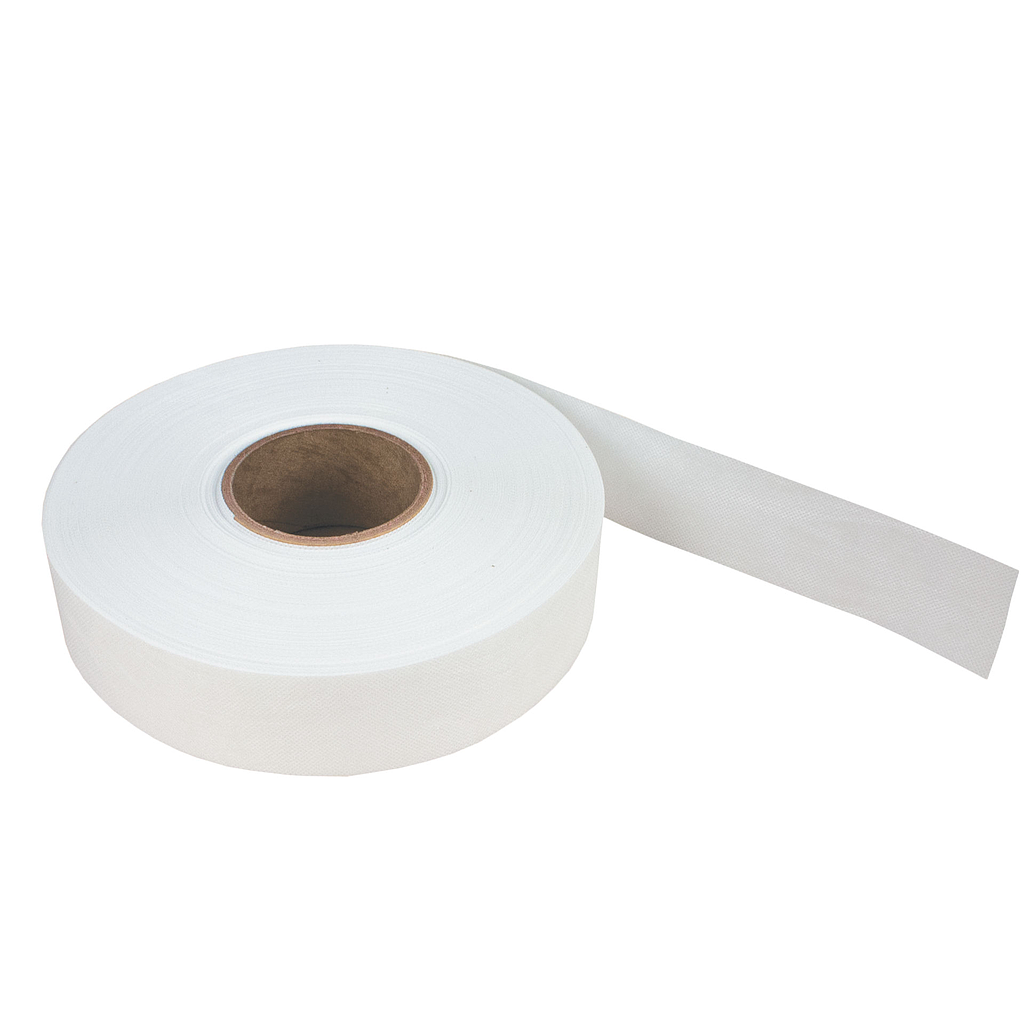 4" Iron-on Buckram
Item #0025-005207
IRON-ON DRAPERY BUCKRAM. STANDARD WEIGHT
Easier to sew than traditional non-woven buckrams; won't heat up sewing machine needles as other buckrams can.

Less thread breakage, 100% polyester. White color. Iron-on style with adhesive on one entire side.
Suitable for medium weight fabrics. When applying to sheer fabric, iron-on should be pressed between two layers of fabric.
Washable and dry cleanable. Does not shrink after cleaning. Pleats and spaces stay firm after multiple washings and dry cleanings.
Sold in 100-yards increments (full roll). 

Specifications
| | |
| --- | --- |
| Piece Size Availability | 100 Yards (91.44 m) |
| Thickness | 0.012 in (0.3 mm) |
| Color | White |
| Size | 4 in (10.16 cm) |