6A Rotodraper® Pivot Device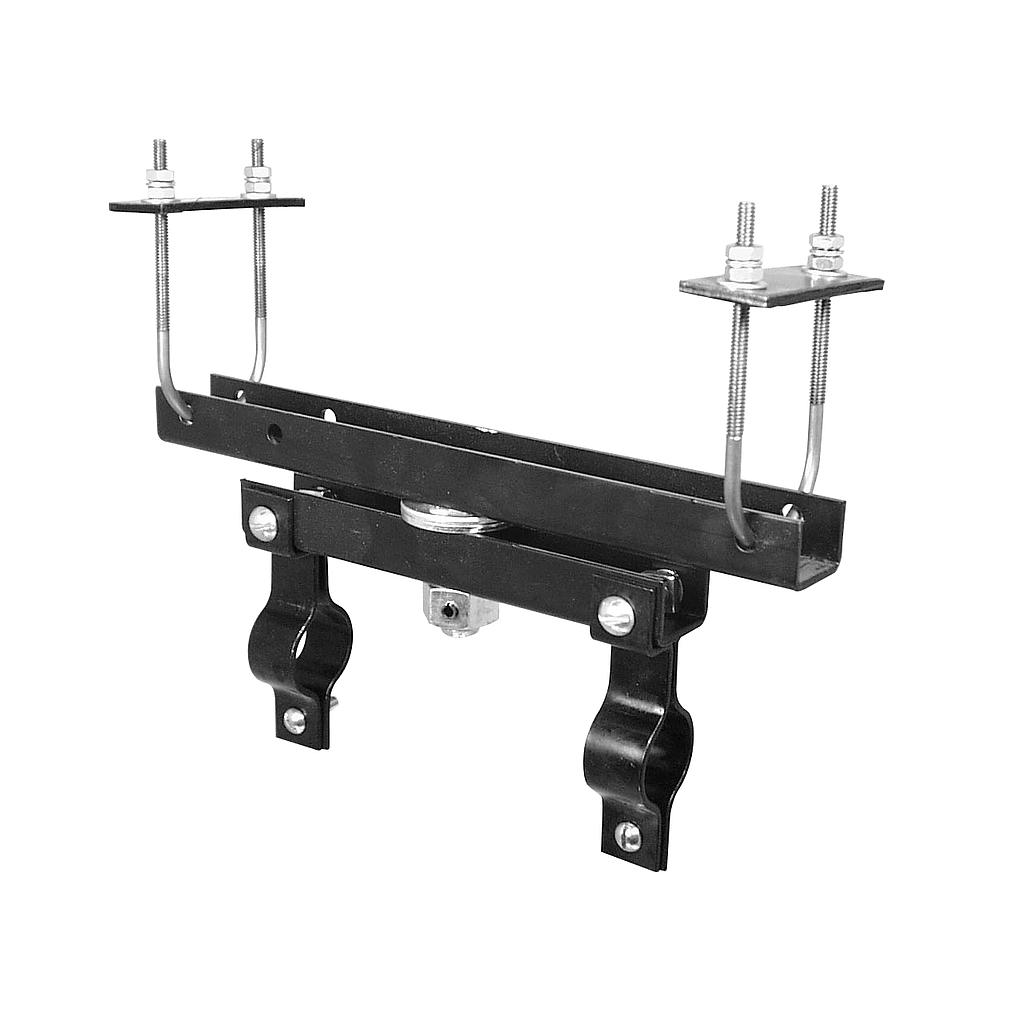 6A Rotodraper® Pivot Device
With Spring Loaded Lock
Item #0024-004965
6 Rotodraper® Pivot Device
For use hanging from a pipe batten with the use of included U-bolts. Rotodraper® pivot devices are used for changing the position of curtains on tormentors, side legs, backdrops, and cycloramas. The effect is easily accomplished either by turning the curtain itself or by fastening a towline to the curtain pipe and pulling the tow line until the curtain is in the desired position. The pivot device is unique because no implement is required to secure the curtain to its proper position. The Rotodraper® is simply installed and easily manipulated to any angle desired including a full 360° turn.
Model 6-A, includes an index plate and spring-loaded roller latch which secures the device at 15-degree intervals and helps to prevent accidental rotation (not shown on the photo above).

Can support 75 lbs. maximum weight. Two pipe clamps supplied (clamps for 1" pipe standard). Dimensions: 13" long x 2-1/4" wide x 9-3/8" high 
Weight: 1 - 4 lbs. 5 oz.
Specifications
| | |
| --- | --- |
| Material | Steel |
| Height | 9-3/8 in (23.81 cm) |
| Length | 13 in (33 cm) |
| Width | 2-1/4 in (5.7 cm) |
| Weight | 4 lbs 5 oz |
| Kit | Assembly |