2905TV SILVER SERVICE® curtain machine. 1/2 H.P.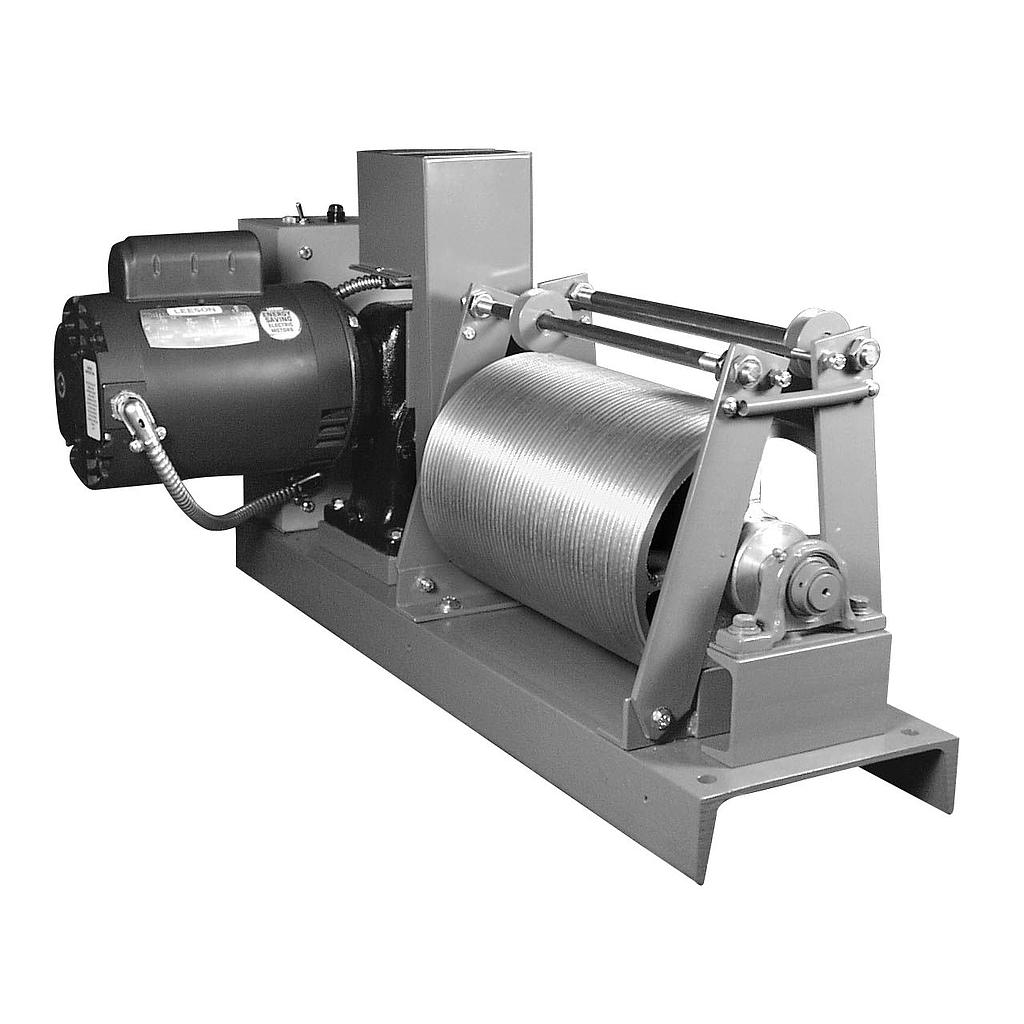 2905TV SILVER SERVICE® curtain machine. 1/2 H.P.
Item #0024-001589
2905TV SILVER SERVICE® curtain machine. 1/2 H.P.
No. 2905-TV curtain motor combines versatility with the power and drum capacity needed to operate large draw curtains. Draw curtain machine with electronic frequency control. The most versatile of the ADC line, these machines provide all of the features of an intermediate draw machine plus user definable variable speed control, acceleration ramps, deceleration ramps, overload protection, low voltage control, emergency stop loops and a host of other features. In addition these machines allow the use of inverter duty 3-phase motors on single phase power sources. Machines are equipped with integral limit switches for deceleration and emergency over-travel, programmable frequency drive units, low-voltage control, and can be operated from any number of remote control stations (except speed adjustment is so equipped). If versatility is a project requirement, the "TV" series of machines are the best option. A Cable Tension Device is included as standard equipment. 
Output drums are 8" diameter x 12" long and are grooved for 3/16" wire center cable. Maximum cable travel is 90'. Cable speed is 0 to 72 fpm. 
Guard (ME-1) not shown. Required for ETL compliance. 
Draw curtain machines and drapery motors cannot be used for lifting, since they are not designed for an overhung type of load.
ROTARY LIMIT SWITCHES 
Allow for user definable preset stops for the "Full Close" and "Full Open" pre-set positions. 
MAGNETIC CONTROL 
Provides Start/Stop/Reverse control of the machine. Compatible with most automation systems. LVCS Low Voltage Control 24 VAC standard. 
DISCONNECT SWITCH 
Toggle switch which removes power to machine's internal circuitry. 
GROOVED CABLE DRUM 
Assures positive drive without cable slippage. Coated wire-center cable must be used. Drum must be at least 14' from track live-end pulley, or last pulley in system to allow cable to wind properly on drum. 
CABLE TENSION DEVICE 
Automatically helps eliminate cable slack. Also helps retain cable within grooves of drum. 
EMERGENCY HAND CRANK 
Facilitates hand operation of curtain in case of mechanical or power failure. 
CONTROL SWITCHES 
Three-button type and marked Open, Close and Stop. No limit to number of control stations that can be used. Two supplied with each machine, one built on the machine and one to use as a remote control station. 
2905TV SILVER SERVICE® curtain machine. 1/2 H.P.
Horsepower: 1/2 
Volts: 120/220 (1 phase) or 208/230 (3 phases) 
Phase: 1 or 3 
Cable speed: 0-72 fpm (variable) 
Maximum one way cable travel: 90 feet. 
Number of wires for remote control: 4 
Control voltage: 24 VAC 
Approximate dimensions: 42"L x 30"W x 18"H 
Approximate shipping weight: 230 lbs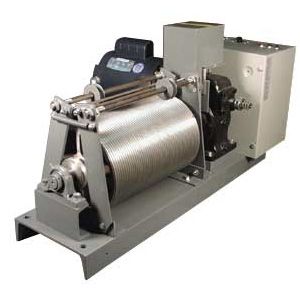 Specifications
Phase

1

-

3

Volts

120/220 (1 phase)

-

208/230 (3 phases)

Key Features

Emergency Hand Crank

-

Rotary Limit Switches

-

Disconnect Switch

-

Grooved Cable Drum

-

Variable Speed

-

Cable Tension Device

-

Frequency Control Drive

Cable Speed

0-72 fpm (0-22 mpm) Variable

Control voltage

24 VAC

Maximum cable travel

90 ft

Number of wires for remote control

4

Height

18 in (45.72 cm)

Length

42 in (107 cm)

Width

30 in (76 cm)

Weight

230 lbs (105 kg)

Curtain Separation Speed

ND

Machine Power

1/2 Horsepower

Maximum cable pull

NA