1703AC Center-Take-Off Pulley Ceiling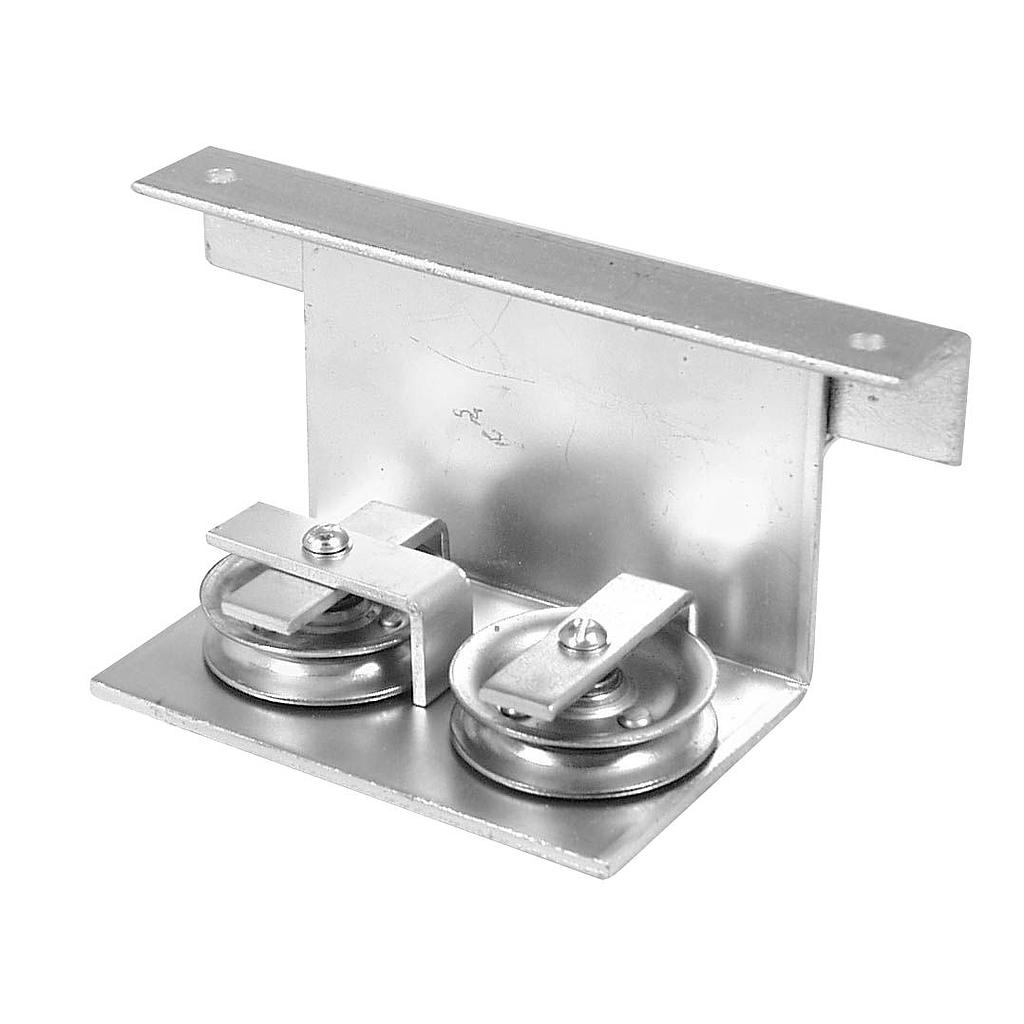 1703AC Center-Take-Off Pulley Ceiling
Item #0024-001135
1703AC Center-Take-Off Pulley Ceiling
Center-Take-Off Pulley for ceiling mounted track systems. Designed to route the operating lines perpendicular to the track. Must add 1 each 1704 Dead-End pulley if used. 1703-AC must be located a minimum of 4' from the end of the track. Additional pulleys may be required to mule operating lines to floor pulley or machine. 
Approximately: 6" long x 3" wide x 3" high. 
Weight: 1 – 1 lb. 10 oz. 
Specifications
| | |
| --- | --- |
| Material | Steel |
| Wheels | Oil-impregnated sleeve-bearing steel |
| # wheels | 2 |
| Width | 3 in (7.62 cm) |
| Weight | 1 lb 10 o |
| Kit | Single piece |