143CC SWITCHER-I® Track Switcher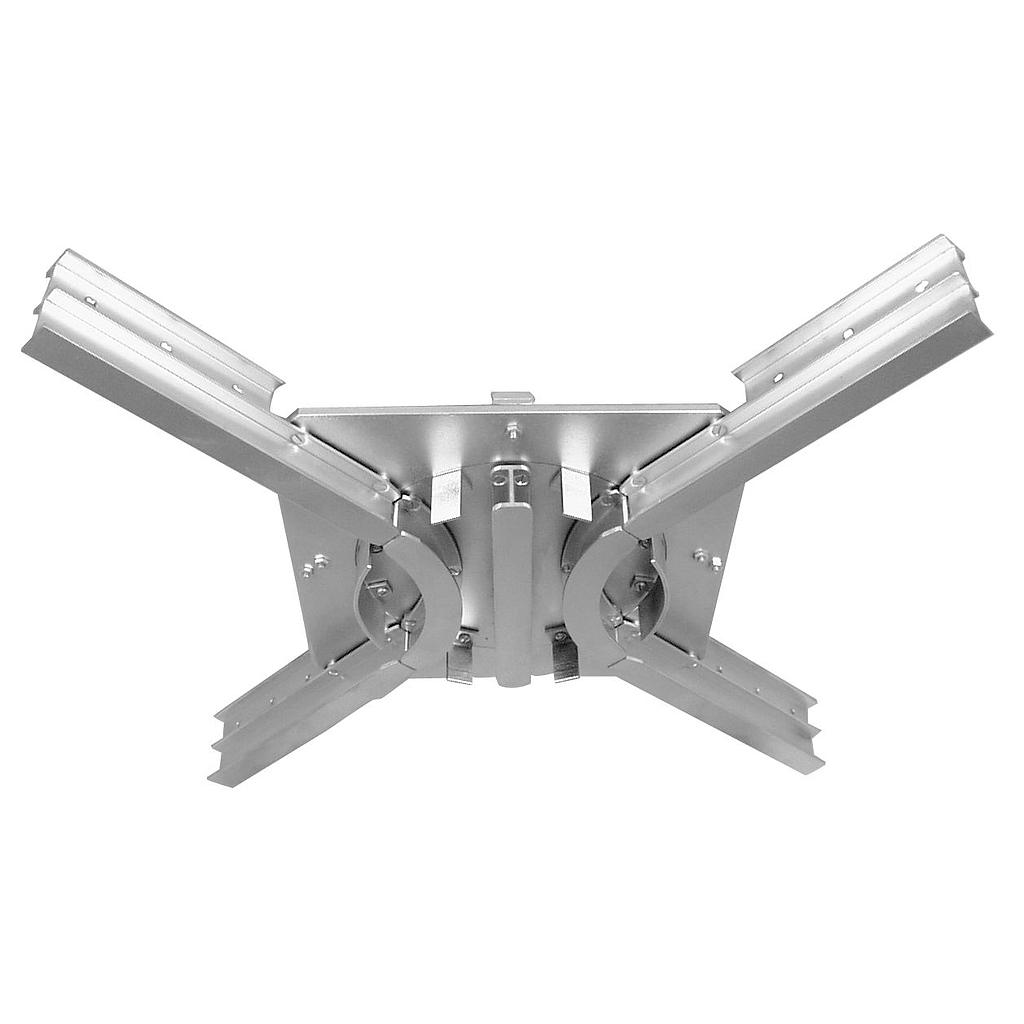 143CC SWITCHER-I® Track Switcher
Item #0024-000981
143CC SWITCHER-I® Track Switcher
Supplementing the line of two-way switching devices, ADC has developed a criss-cross concept in track switching which involves a turntable on which four different switching directions can be effected. 
In this way, the cyclorama track sections are easily moved by simply engaging the center channel of this fourway criss-cross switching device through upward pressure by use of a positioning pole (No. PP-2). Turning the pole causes the turntable to move in the appropriate direction and into the desired position. 
Model 143-CC SWITCHER-I® can be used only with Models 142 and 142-R RIG-I-FLEX® systems. 
NOTE: Carriers must be 6" on center to maneuver through the switch.