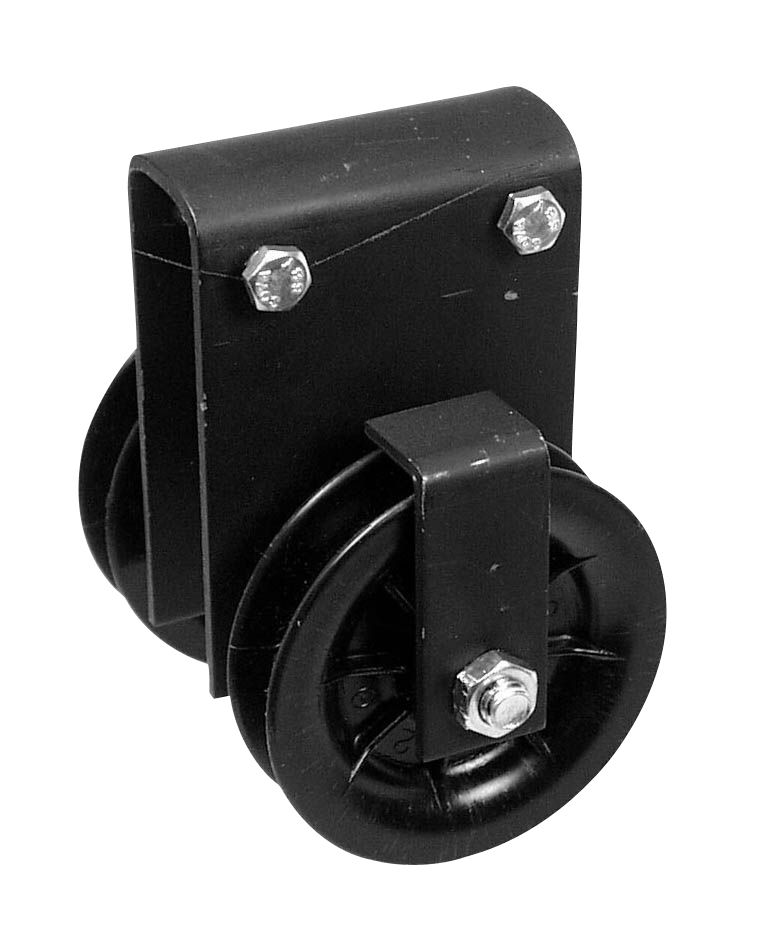 1403B Live End Pulley
Item #0024-000924
1403B Live End Pulley
Used with straight track systems (Models 141 and 141-R) only. 
Dual wheeled pulley used above the floor pulley to route the operating cords/cables from the track elevation to the floor pulley. The pulley body is constructed of formed powder coated steel and is equipped with 2 oil-impregnated sleeve-bearing nylon wheels riding on a common axle. The pulley can be anchored to any point along the track, no drilling required. 
Pulley width: Approximately 3-1/4". 
Weight: 1 - 1 lbs. 14 oz.
Specifications
| | |
| --- | --- |
| Material | Steel |
| Wheels | Oil-impregnated sleeve-bearing nylon |
| # wheels | 2 |
| Width | 3-1/4 in (8.25 cm) |
| Weight | 1 lb 14 oz |
| Kit | Single piece |