Royce Multimedia Studio
Working in partnership with California Stage & Lighting, we designed, manufactured and installed a versatile drapery solution that allows the studio producers and crew to quickly and easily change the background for filming and producing. S&K Theatrical Draperies, Inc. supplied and installed walk-along curtain tracks and custom made curtains to be used for sound control and light control. In addition, several curtains had custom cut-outs and special finishes, to allow for A/C circulation and curtain-to-curtain attachment by why of hook and loop fasteners.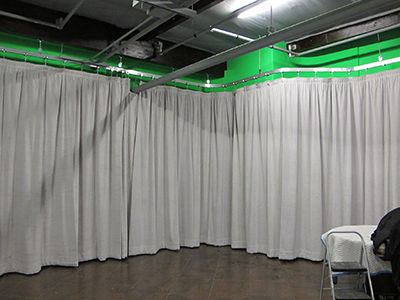 Custom curved track and theatrical drape
The RIG-I-FLEX® 142 curtain track was custom curved on-site and rigidly supported from an overhead structure with threaded rod and specialty clamps. The Cotton Velour 25oz F.R. set of drapes had custom cut-outs to go around the fire sprinkler pipe without obstructing or interfering with the system.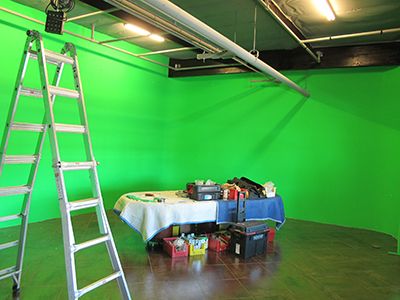 Studio before the drapery addition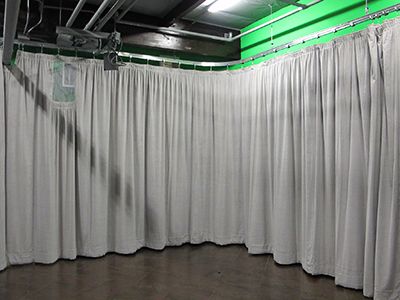 Opposite side of the room

The 142 walk-along track was spliced together as a continuous track, allowing the Velour set of curtains to travel all around the room, masking all four sides of the studio. Velour color chosen: Pussywillow.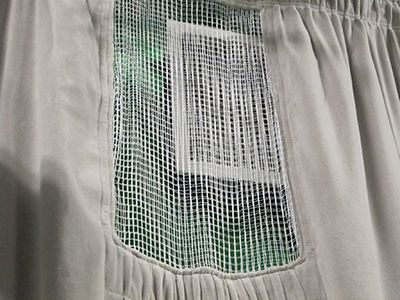 Cut-out for A/C

Our shop crew custom made a cut-out on the Fabric and added a fabric mesh to allow for air circulation, while keeping the drape well reinforced.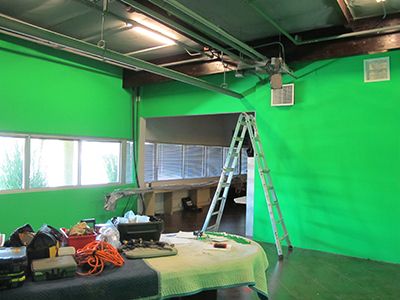 Another view before the drapes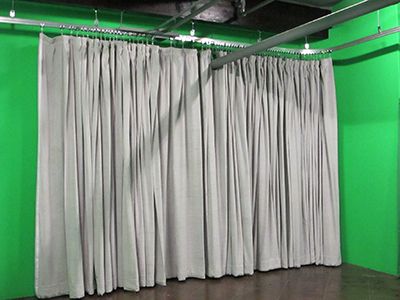 Velour curtain bunched up

Customer color choice for the velour drape: Pussywillow.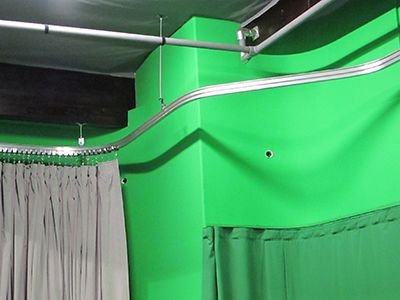 Pleated curtain vs. Flat curtain

Velour curtain at the left top corner and Cyc Cloth curtain on the bottom right corner. The 142 track shows in between. The Cyc Cloth flat curtain covers the entrance to a storage room and spans across the window to darken the room for filming. The customer selected Chroma Key Green color for filming background purposes. This drape was lined with Blackout Lining F.R.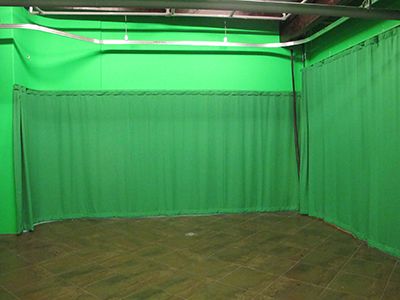 PD Cloth curtains

The shorter Cyc Cloth IFR curtain in the closed position covers a window facing the street and hides the storage area. The taller curtain shuts an arch opening that connects with the next studio. Both curtains were installed on a SPECIFINE® 113-A walk-along track. The tracks were fastened to the walls using No. 2163 Projection Brackets.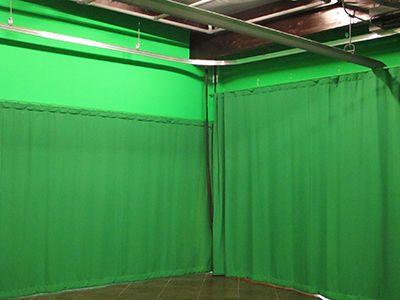 Another view of the CK Green curtains

Chroma Key Green fabric was chosen for filming background.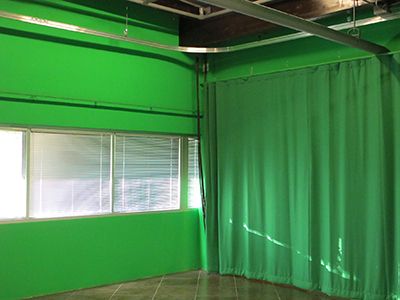 Window curtain open

The blackout Chroma Key Green curtain open reveals the window. The windows had mini blinds to help control light.