Cathedral High School Broadcasting Studio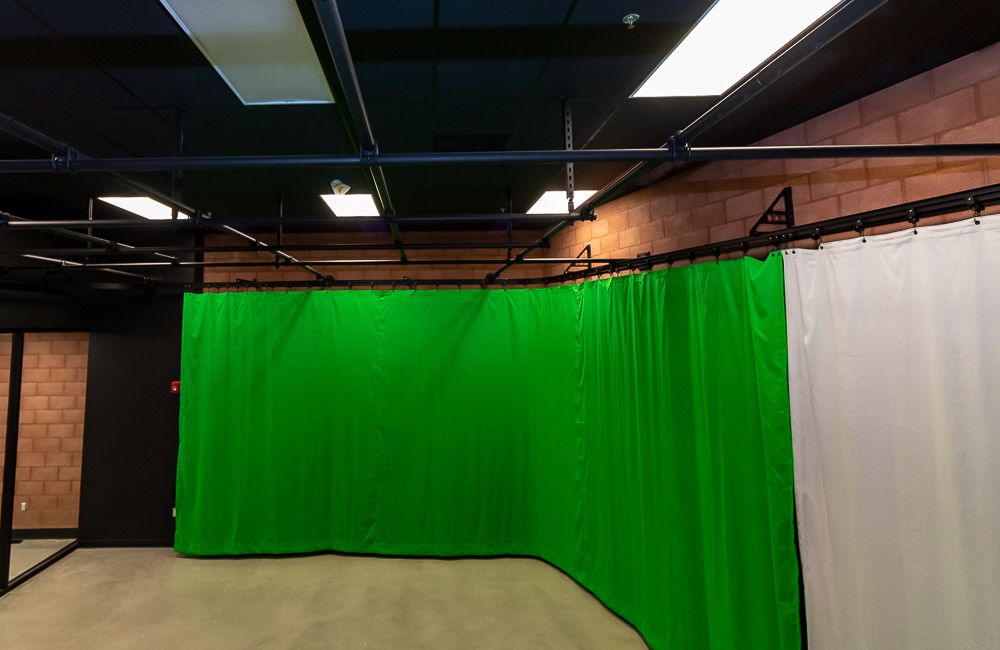 Custom curved track and studio drapes
The RIG-I-FLEX® 142 curtain track was custom curved on-site and rigidly supported from an overhead structure with threaded rod and specialty clamps. We used 54" CRESCENT VELOUR 20 OZ. IFR Black, and 120" CS COMMANDO 12 OZ IFR for the green and grey studio curtain.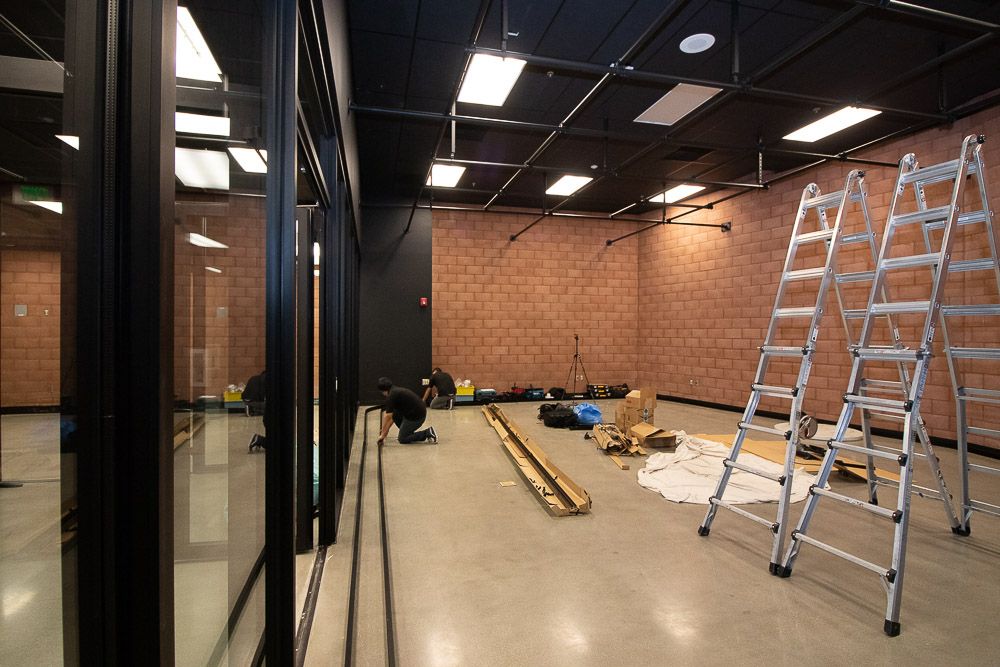 Studio before the drapery addition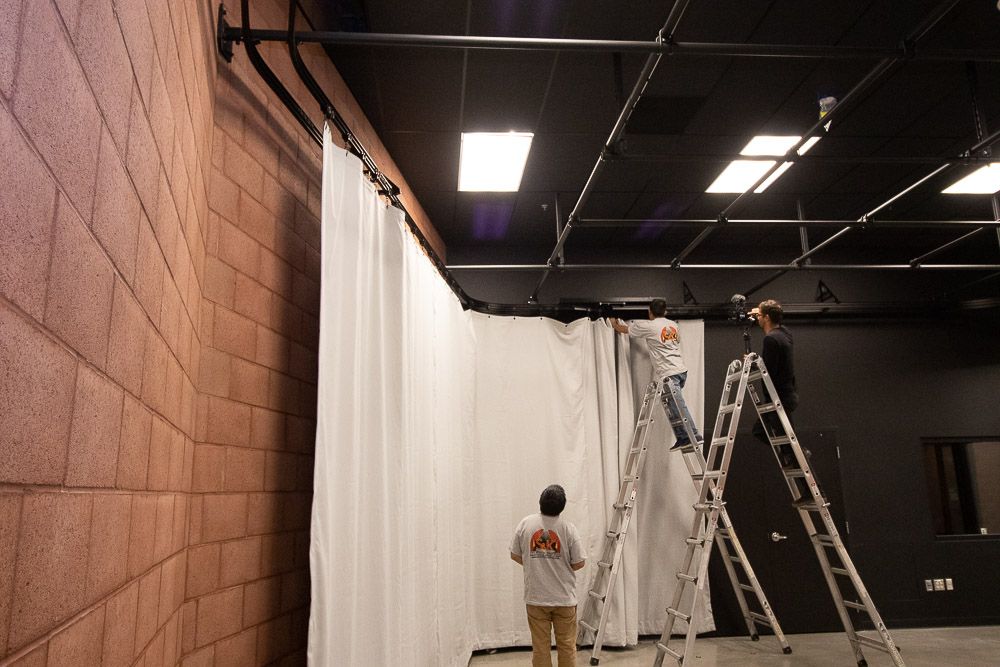 The opposite side of the room

The 142 walk-along track was spliced together as a continuous track, allowing the set of curtains to travel all around the room in a 360-degree direction.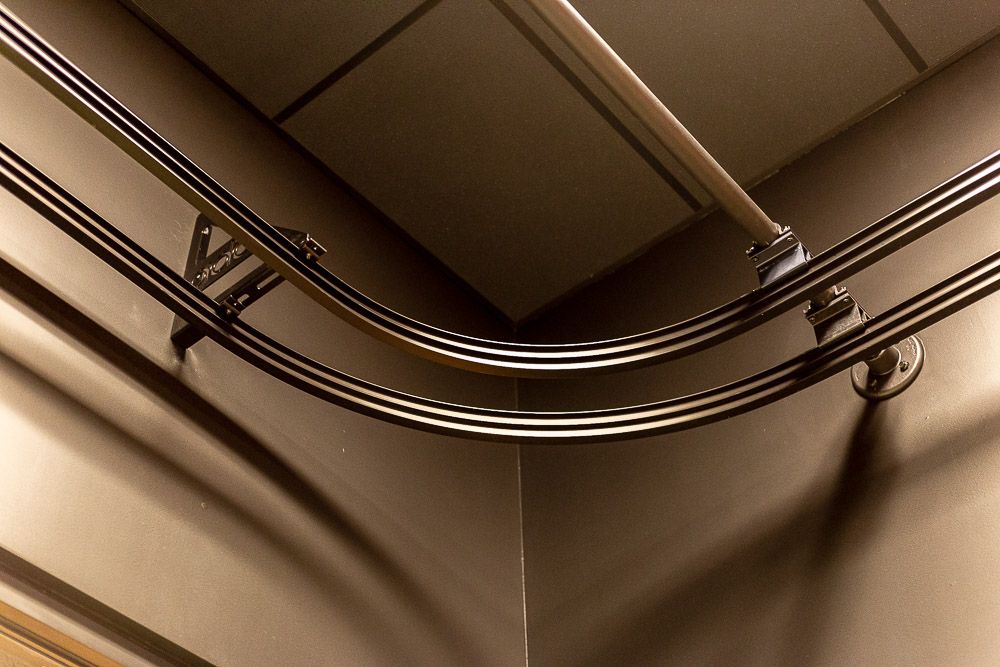 Dual track system 90 Degree curves
We used a dual track system to allow versatility to position the curtain from the front to the rear using a track switch system. The RIG-I-FLEX® 142 curtain track can take shape to handle 90-degree curves.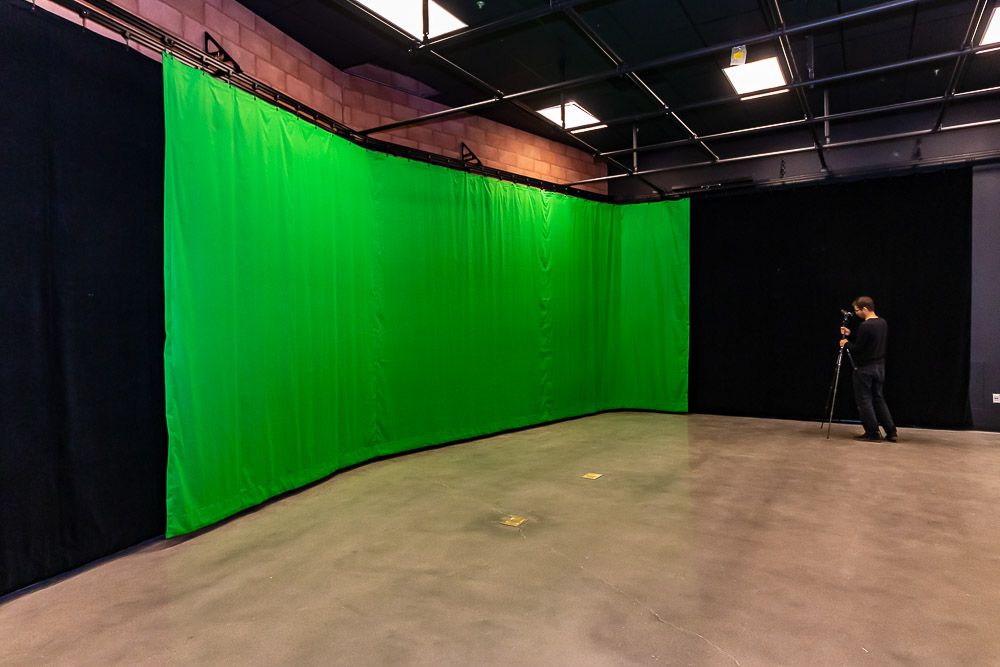 Green on Black Backdrop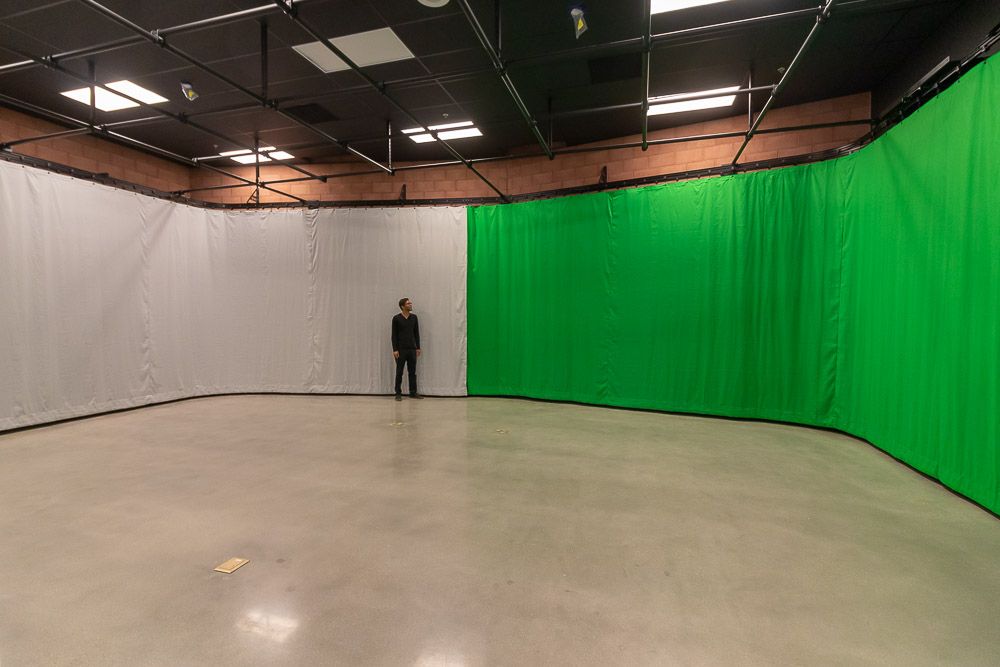 White and Green Curtain Wide curtain view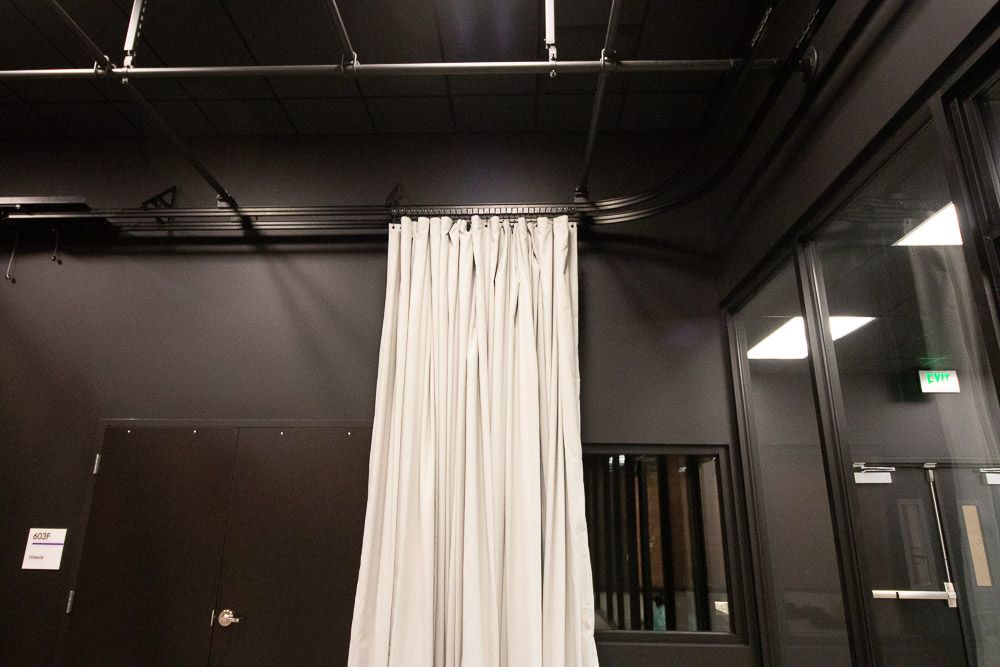 CURTAIN BUNCHED UP