Pacific Art Recording Studio
This studio had installed acoustical panels for sound control and needed a decorative solution. We provide with a custom and exclusive solution that covered the customer need and expectations.
The curtain was manufactured out of medium weight Suede Flame Retardant fabric, and it was finished with box pleats evenly aligned from top to bottom. At time of installation the curtain had to be stretched in place and tacked to the wall in all four sides. Once the curtain was installed we custom cut the openings used for filming from an adjacent room.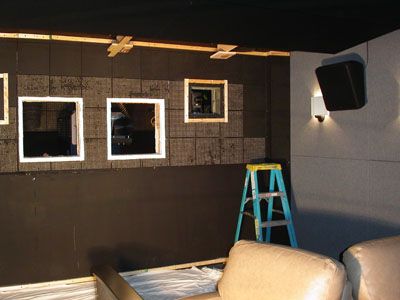 Studio before the drape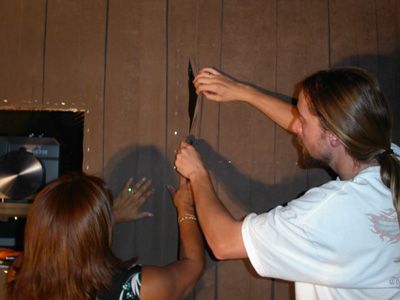 Installation process

This job required the installer and seamtress working together to fix the curtain to the wall and then cut the window openings to be used for video shooting.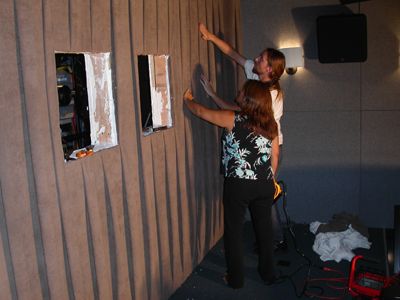 During the "draping" process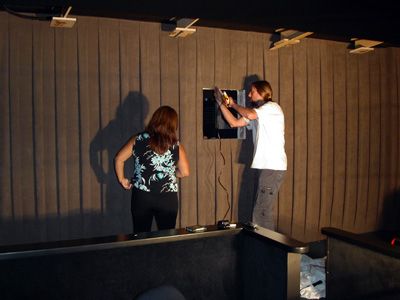 Cutting and fixing the fabric in place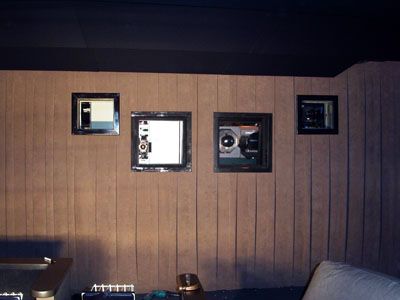 Opening frames in place

After installing the drapes, we re-assembled the opening frames.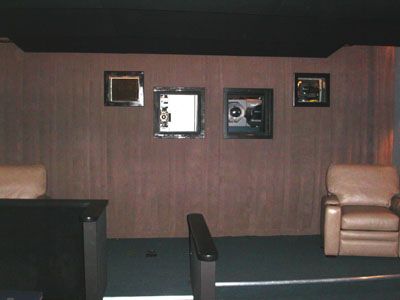 Finished product

The last step of the installation was re-assembling the acoustical ceiling panels.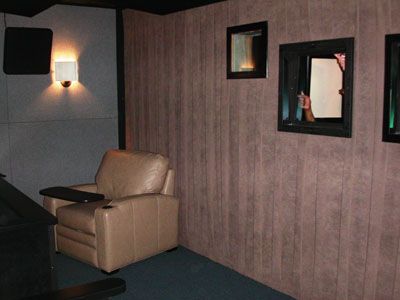 Studio ready for production