54" Terciopelo Magic 32 oz. FR 54" Terciopelo Magic 32 oz. FR
Pricing
Cut Yardage: $29.1 - $29.85
Full Bolt: $22.5 - $23.25
Item #
---
Tiene preguntas respecto a este producto?
Contáctenos y le daremos respuestas.
terciopelo de algodón ultra-pesado

El terciopelo 100% de algodón más pesado del mercado. Esta tela combina una pila extra larga con una textura lujosa que proporciona un aspecto mate rico, una opacidad total y una absorción de sonido superior. El terciopelo ignífugo Magic es una alternativa más gruesa y pesada que el terciopelo Memorable.
Disponible por yarda en color negro. Otros colores disponibles en incrementos de rollo completo.
NOTA: Sujeto a decoloración si se expone directamente a la luz solar.
Esta tela también está clasificada por sus propiedades acústicas:
Coeficiente de reducción de ruido NRC: 1.05 *
Absorción de sonido promedio SAA: 1.04 *
*Drapeado con pliegues al 100%, pelo hacia abajo.

El Velour Memorable cumple con los requisitos mínimos de resistencia a las llamas establecidos por estos ensayos:
NFPA 701 – Small Scale

NFPA 701 – Test Method#1

California Title 19

Canadian ULC S-109

British Standard C-1410

ASTM E-84
La paleta de colores es sólo una referencia visual. Los colores de la tela pueden variar de su representación en el sitio web debido a las variaciones estándar de tinte y la configuración de la pantalla de la computadora. Los tejidos cortados o de orden especial no son retornables. Es posible que desee pedir una muestra para revisar la textura y el color del material antes de ordenar.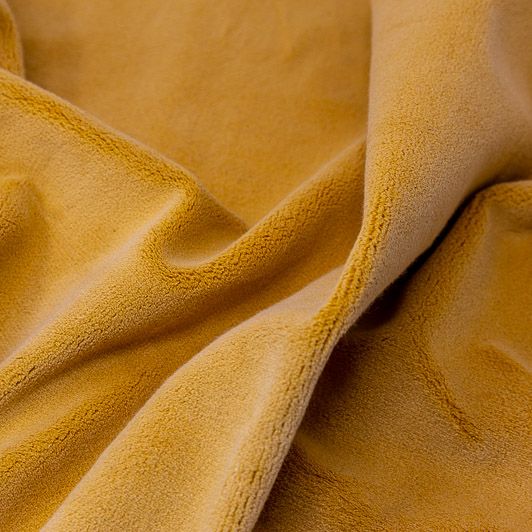 SOUND ABSORPTION AND NOISE REDUCTION INFORMATION 
What is the difference between NRC,  SAA and STC?
Learn more about noise reduction coefficient, sound absorption average and sound transmission class.
Sample Certificate of Flame Resistance


Fabric Specification Sheet


Fabric Care and Maintenance


Especificaciones: 54" Terciopelo Magic 32 oz. FR
| | |
| --- | --- |
| Peso por yarda lineal | 32oz (907g) |
| Color | Crimson - Azul Tinta - Rojo - Hyacinth - Cornflower - Plum - Old Jade - Persimmon - Aqua - Hunter - Peacock - Azul Hielo - Estaño - Delft Blue - Trigo - Azul Cadete - Negro - Oro - Copen Blue - Pussywillow - Gamuza - Rojo Real - Ladrillo Colonial - Verde - Navy - Blanco - Berenjena - Moca - Rubí - Marrón - Moleskin - Cobre - Cereza - Maíz - Palo Rosa - Rosa Americano - Doeskin - Brandy - Rosado |
| Disponibilidad | Rollo completo o más |
| Ancho | 54" (4'6" - 137 cm) |
| Composición | 100% algodón |
| Yardas por Rollo / Bulto | 50 yardas (+/-) |
| Tipo de antiflama | FR - Ignífugo |
| Test antiflama | California Title 19 - Canadian ULC S-109 - NFPA 701 – Small Scale - NFPA 701 – Test Method#1 - British Standard C-14101 - ASTM E-84 |