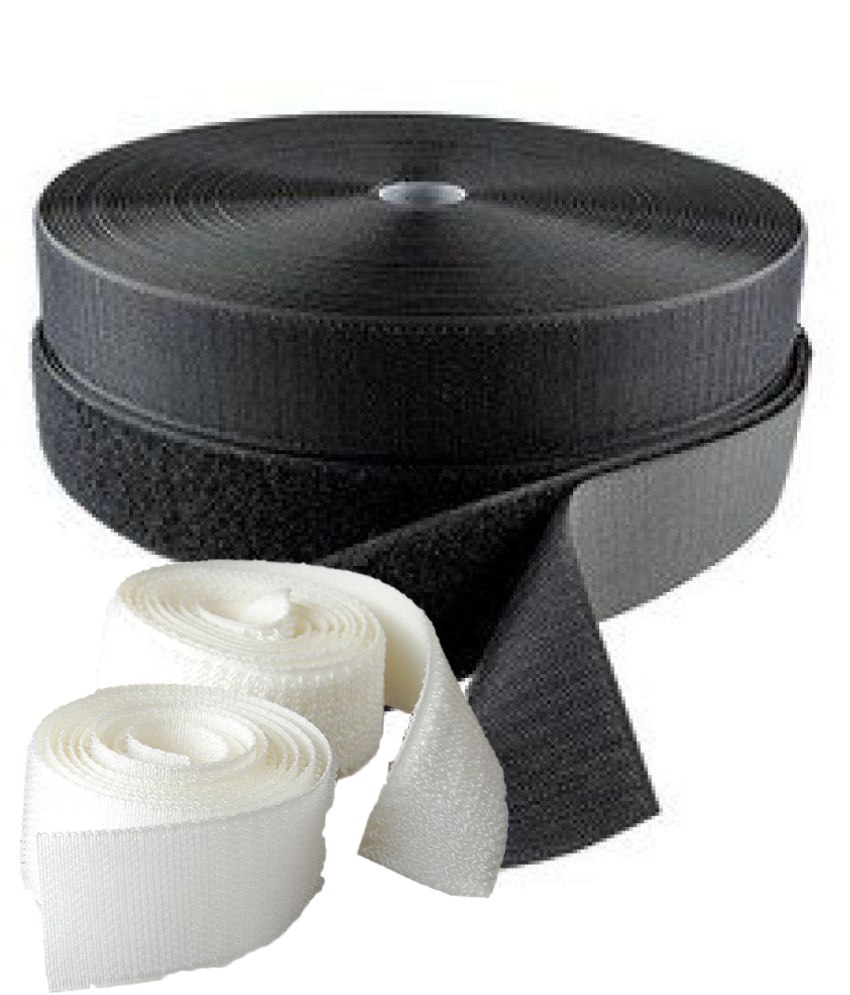 2" Gancho "S"
Price Ranges
$0.46 - $0.88
Item #0025-5266
BLACK FASTENER TAPE WITH STRONG SELF-ADHESIVE
Industrial grade hook (male) and loop (female) fastener tape for sew-on applications. Sew it to curtains, skirts, and many other soft good creations!
A great way to connect curtains and fabrics to other surfaces. Suitable for curtain top, sides, and bottom hems as needed.
Available in 25 yard rolls, 1 inch and 2 inches wide. Also available in white.
Especificaciones
Acabado

Hook (Male)

-

Loop (Female)

Size

2 in (5.08 cm)

-

1 in (2.54 cm)

Disponibilidad

25 Yards (22.86 m)

Espesor

1/8 in (0.32 cm)

Composición

Nylon, polyester and polypropylene

Color

Black