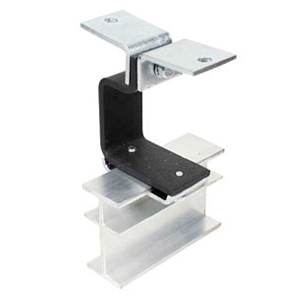 5023 Ceiling Clamp
Item #0024-001629
Este producto ya no está disponible.
5023 Ceiling Clamp
Recommended spacing: 5' with additional units at curves and in stack areas. Constructed of plated steel. For use with ceiling-mounted tracks. Illustration shows method of attachment to No. 5008 Hanging Clamp (not included). 
Approximately: 2-1/4" long x 1-1/4" wide x 1-3/4" high. 
Weight: 1 - 9.5 oz.