Vista Theatre
As the Vista Theater was being renovated, we provided with a screen masking system, a motorized main curtain and side curtains and valances. This curtains were made out of light weight red velvet. Don't they look wonderful?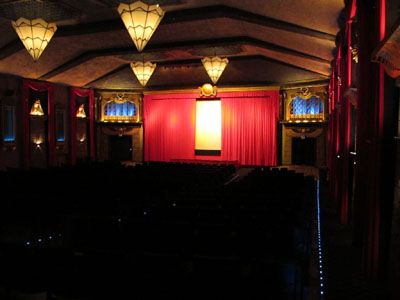 Motorized curtain opening
The bi-part motorized curtain opens and reveals the movie screen behind.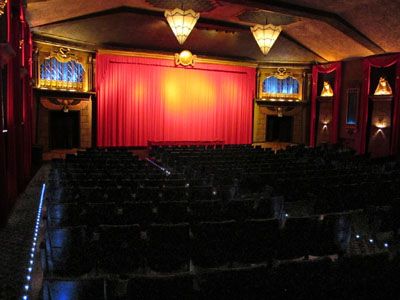 Main Drape closed

Main traveler drape from the theaters back wall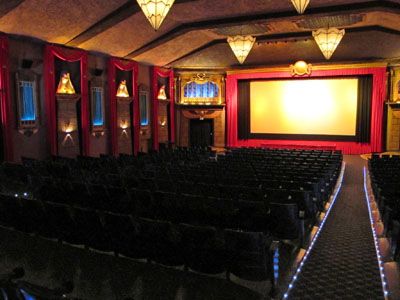 Traveler open

The main drape in the open position reveals the full movie screen and the black motorized side masking curtains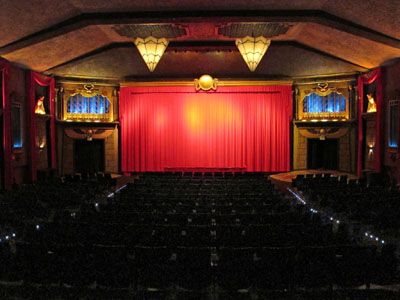 Center view of the traveler curtain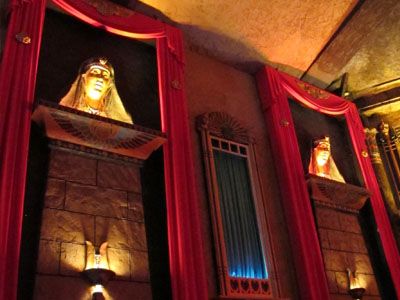 Decorative curtains

Side wall fixed decorative curtains and valances.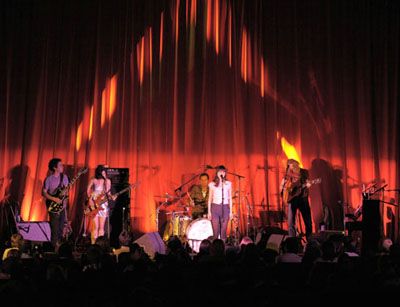 Live performance

The magic of stage lighting turning this gold color curtain red.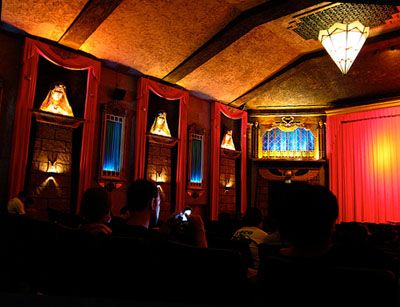 Show must go on