Yucca Loma Elementary School
Working with the Apple Valley Unified School District, we provided with creative drapery solutions for the Yucca Loma Elementary School's multipurpose room. The school had an existing stage platform with no side walls, and S&K Theatrical Draperies, Inc. had the challenge of creating a fully functional stage space that includes a stage proscenium opening and masked sides to provide a back stage area. All the drapes were manufactured from Encore Velour 22oz IFR, and installed on BESTEEL® 170 Series curtain track. Our customer was thrilled with the result, and we were happy with another job well done.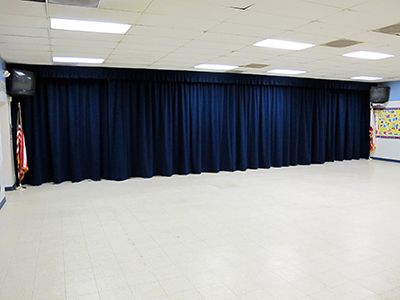 Front and Side Drapes
Full main traveler, along with side traveler drapes and valance. All drapes were custom made with 50% added fullness.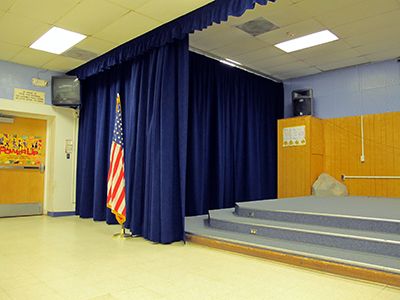 Side of Stage

The sides of the stage have traveler curtains installed on walk-along BESTEEL® 173 curtain tracks.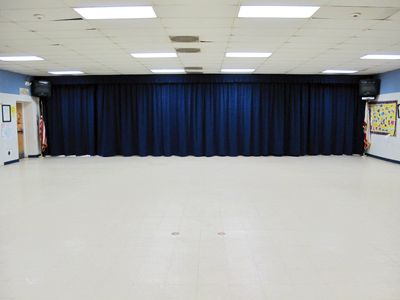 Full Front Curtain Closed

The center stage curtain and the two side curtains in the closed position.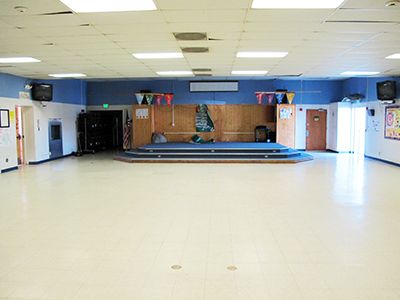 Stage before the curtains

The multipurpose room had a stage platform centered in the room. The new curtains really make a difference!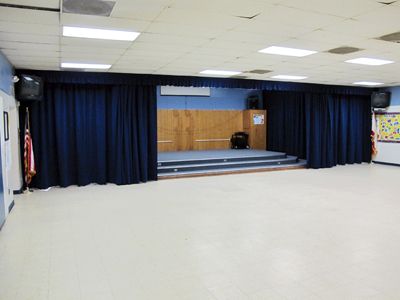 Stage Sides Masked

This picture shows only the main drape open, and all the sides masked with curtains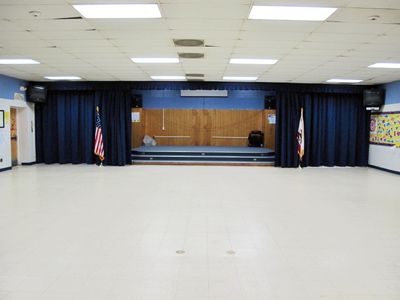 Center of the Stage

The color used for all the curtains was the Provincial. Please click here for more information on this drapery fabric.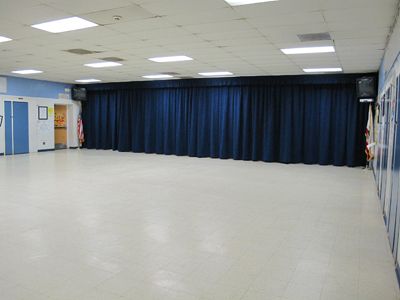 Opposite View of the Stage

All the curtains closed viewed from the opposite side of the room.F.R.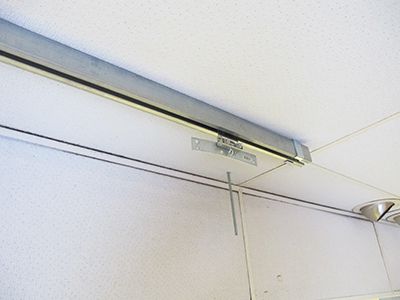 Flush Mounted Track

The curtain track was suspended from the roof joists and fastened flush with the acoustical ceiling tiles.