Vine Elementary School
Working with the West Covina Unified School District, we dressed up their auditorium stage. The school multipurpose room only had a stage platform, which represented a big limitation for the drama department and all their school plays. S&K Theatrical Draperies, Inc. provided and installed new synthetic velour stage curtains and cord operated curtain tracks.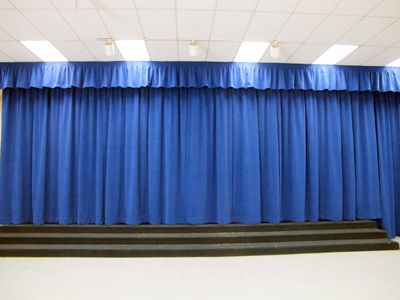 Center of Stage
A close-up of the main curtain and the masking valance. The curtains were manufactured with 50% added fullness, pleated into a shirr type pleat.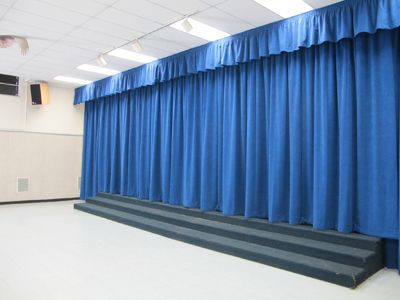 Main and Side Drape

The center drape travel on top of the stage platform, while the side drapes reach all the way to the floor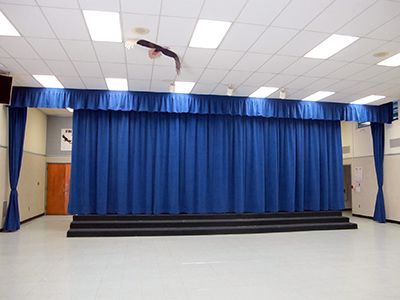 Side Curtains open

The side drapes travel on walk-along No.173 curtain tracks, while the main drape travels on a cord operated BESTEEL® 170 series track.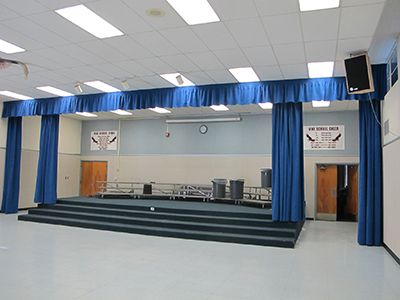 All curtains open

The center drapes stack at the end of the stage platform, while the side drapes can stack either against the side walls or right next the the stage.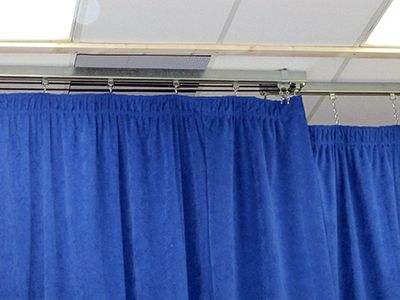 Tracks overlapping

The center cord operated track overlaps with the side walk-along track to cover all the gaps. Right in front of the tracks, we installed the "wood nailer" that was later used to tack-on the masking valance.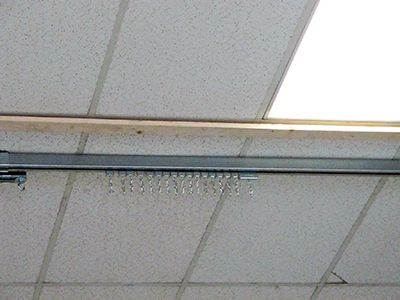 Track and Wood Nailer

All drapery tracks were suspended from the roof joists through the ceiling tiles with 3/8" diameter threaded rod. Then the 1"x 4" wood stripe was fastened to the acoustical ceiling T-bar to serve as support for the masking valance.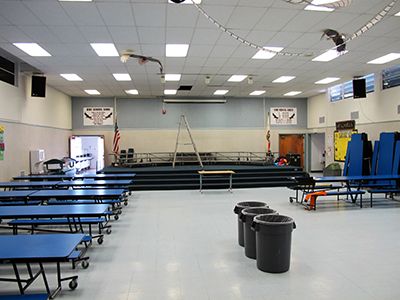 Before the drapes

This picture shows the stage before before we installed the drapes and tracks.