San Fernando High School
S&K Theatrical Draperies, Inc. custom manufactured and installed the new auditorium stage curtains for San Fernando High School. This was in addition to the rigging worked previously done in year 2010. The stage renovation involved the replacement of five traveler curtains, a grand valance, two tormentors, three sets of legs, three masking borders and a cyclorama. Additionally we supplied and installed new SILENT STEEL® 280 curtain tracks for all the traveler curtains and cyclorama backdrop.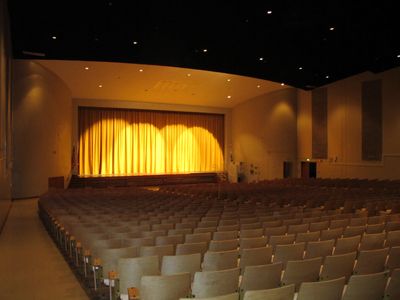 Grand Drape
The beautiful Doral Opaque main curtain with the house lights dimmed and the spot lights on.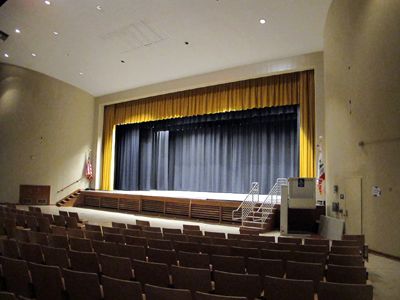 Proscenium and Masking drapes

All the proscenium and masking curtains were manufactured from Doral Opaque Inherently Flame Retardant fabric with black vinyl backing. The color chosen for the proscenium curtains was Sungold, and Black for all the masking drapes.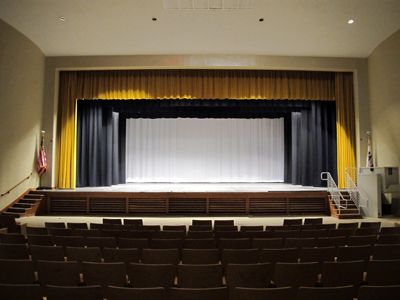 Full stage and cyc view

A center view of the stage reveals the stack open proscenium curtains, all the stage masking drapes and the seamless Polyester Inherently Flame Retardant muslin cyclorama backdrop.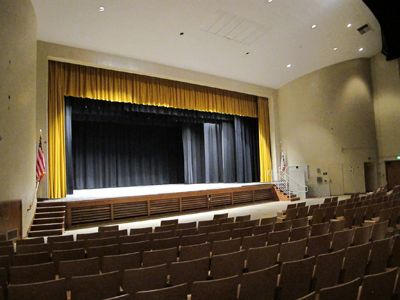 Stage masking

A different view of the stage shows the mid-traveler curtain in the closed position, the side wings and teasers. The wings (legs) and borders (teasers) were tied up to existing 1 1/2"ID pipe battens. Same thing applied to the tormentors.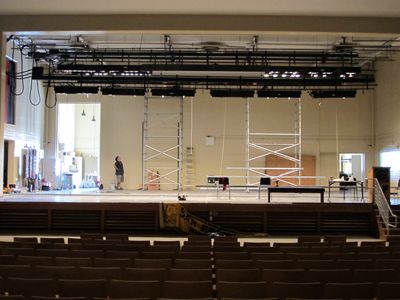 During installation

Empty stage, all curtains taken down. Riggers work on aluminum scaffold installing new curtain tracks.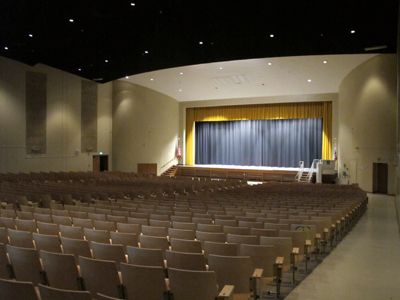 Intermediate curtain closed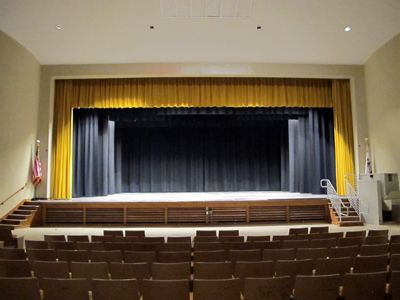 Rear curtain closed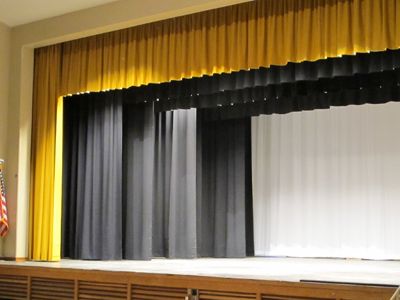 Side of stage

Main curtain open reveals valance, side masking legs, open intermediate travelers, masking borders and seamless white cyclorama.