Humphreys Elementary School
S&K Theatrical Draperies, Inc. was the manufacturer of choice for the school stage curtains and window curtains renovation at Humphreys Elementary School. We manufactured and installed new Doral Opaque Inherently Flame Retardant stage drapes and window drapes. We also supplied and installed new BESTEEL® 170 Series track for the main drape and SPECIFINE® 113 Series for the window curtains.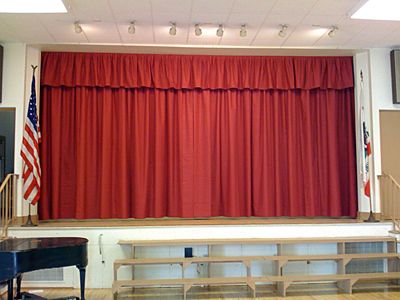 Front traveler drape and valance
Custom manufactured with 75% added fullness, knife pleat type at top with spring snap curtain-to-carrier fasteners. The traveler has 12" side hems on stage and 4" off stage, with a lined chain pocket on the bottom hem. The valance is tied up to a pipe batten.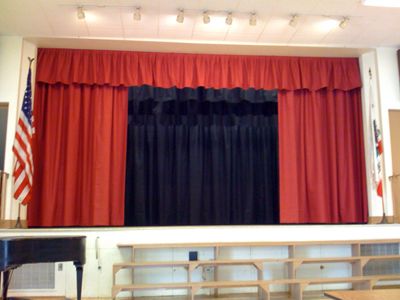 Front curtain being drawn

Front traveler curtain open half-way reveals the black rear curtain and the top masking borders.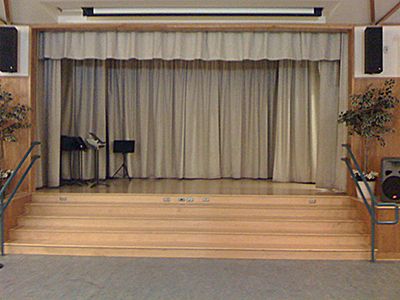 Stage before the New Curtains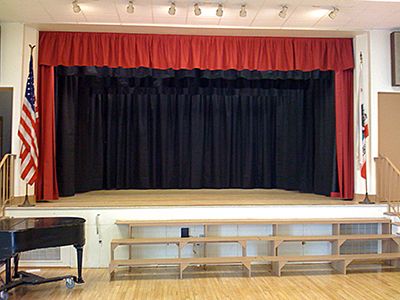 Full stage set

With the front curtain drawn this picture reveals the full stage. Front red curtains with black side legs, black masking borders and black rear traveler curtains.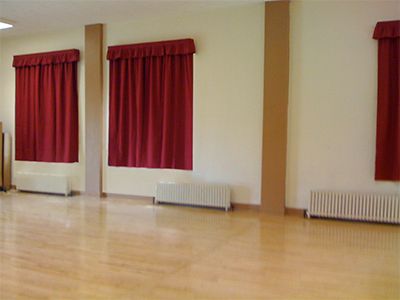 New window curtains

The new Doral Opaque window curtains were installed on a SPECIFINE® 113 Series bi-part curtain track and covered with a masking valance.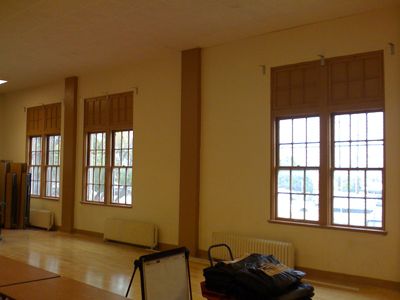 Windows before the installation

.