Hamilton High School
S&K Theatrical Draperies, Inc manufactured and installed the new synthetic velour stage curtains for the school theater, located in Los Angeles, California. The front traveler curtain was manufactured from Plum Velour Encore 22oz IFR, while the masking curtains, borders and rear curtain were made from Black Encore 22oz IFR. All curtains were sewn with 75% added fullness. Additionally we replaced all moving parts on existing 280 series curtain tracks.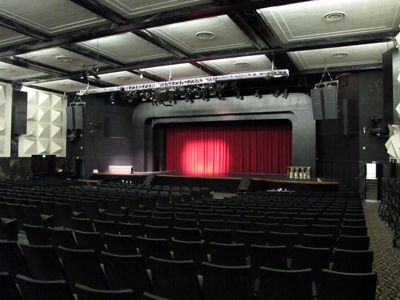 Main House Curtain
Main traveler curtain closed with the spot light on.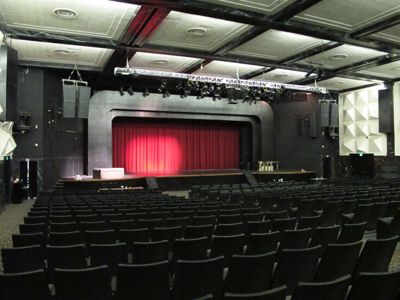 View from opposite corner

Another view of the main drape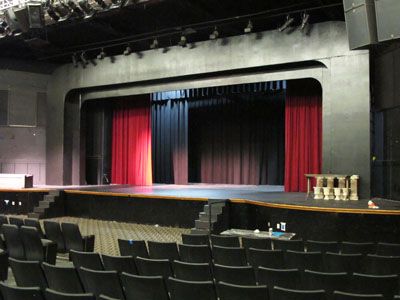 Stage side view

Main curtain open reveals side curtain, stage masking borders and rear drape.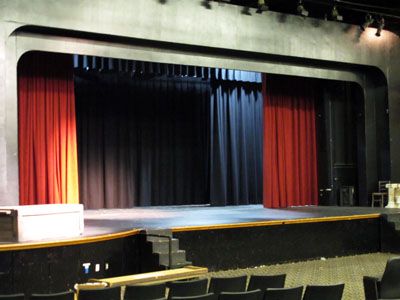 Opposite stage side

Center view of stage

Main and intermediate traveler open. Rear curtain closed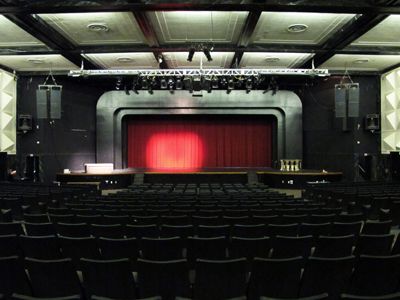 Main curtain

Center view of the main curtain in the closed position with spot light on it.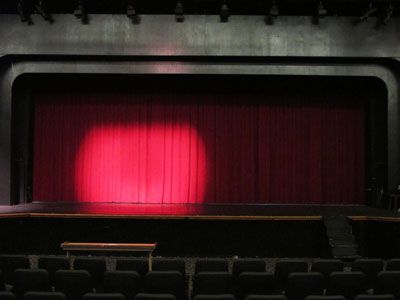 Main curtain close-up

.