Granada Hills Charter School
Working as a subcontractor for Torres Construction, S&K Theatrical Draperies, Inc. manufactured and installed the new stage drapes for this charter school located in Granada Hills, California. The school chose Prestige Velour 25oz IFR for the proscenium drapes and masking drapes. In addition we serviced the existing traveler curtain tracks, lubricated the curtain carriers and moving parts, and replaced the track operating cords.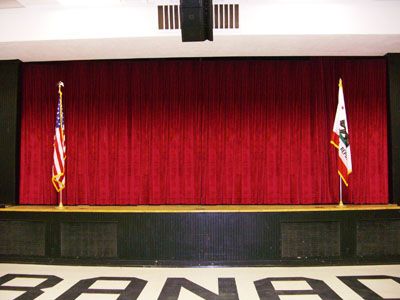 Proscenium Curtains
The Main Traveler curtain in the closed position. These curtains were manufactured with 75% added fullness. The fabric color: Crimson.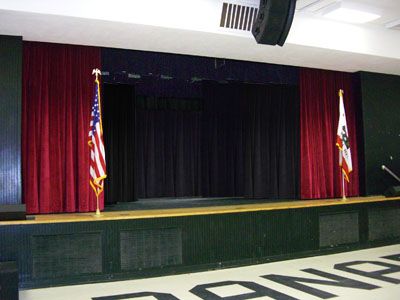 Front Drape open

With the Main Curtain open, this side view of the stage reveals the stage "Legs" (aka wings) and Mid Stage Traveler drapes.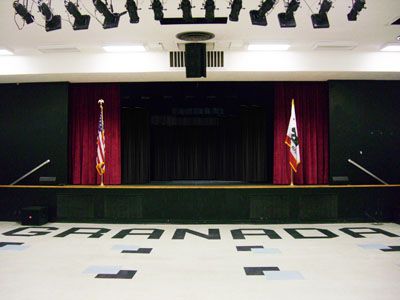 Drapes & Lighting

In addition to the velour stage curtains, this picture shows a bit of the building architecture and stage lighting.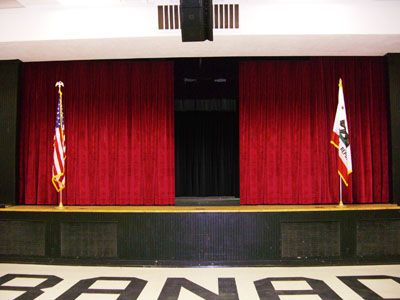 Opening the Main Drape

The Front Curtain while being drawn closed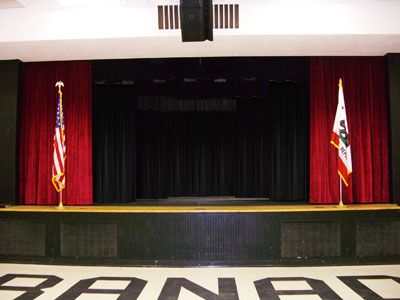 Stage close up

A center view of the stage with the Main Traveler curtain open. This picture shows the full stage and all its Stage Masking panels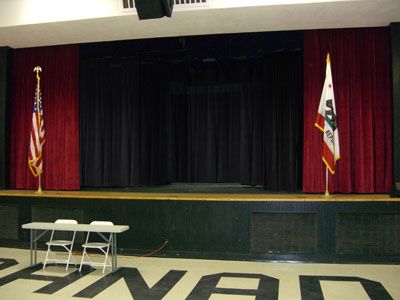 Opposite view of the stage

Front Traveler open, side Legs, Mid Traveler and Rear Curtain mask the upstage area.