Victory Bible Church
This church was looking for a decorative solution that would also help with sound revervation. We provided and install a fixed drape made from Cotton Velour 25oz, designed to help improve the sanctuary's sound quality by reducing the echo. The main drape was manufactured with custom made cut-outs that allowed for a clean installation around the sconses and existing building architecture.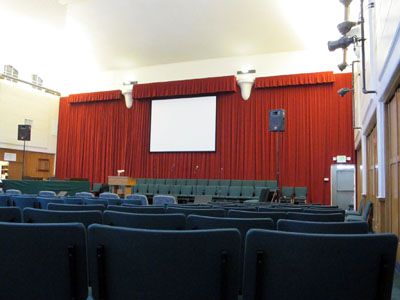 Fixed curtain and valances
The main curtain had also custom cut-outs for a door opening, some stage steps, air conditioning thermostat and an exit sign.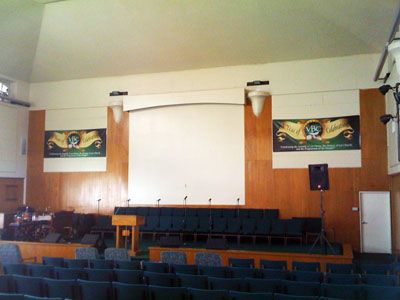 Sanctuary before the drapes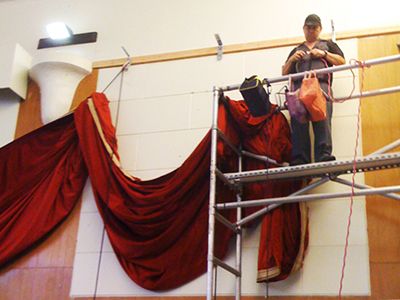 Curtain going up
After creating support and hang points for the curtain and the screen boxes, the installers bring the curtain up.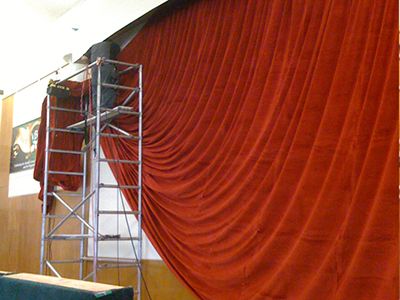 Hanging the curtain
Installer on scaffold fastening the 18'6"H x 50'W curtain in place.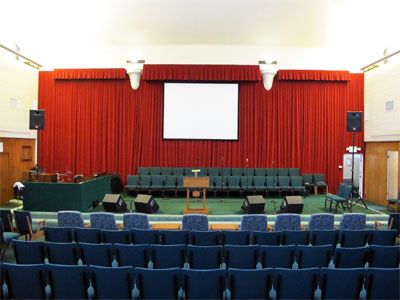 Custom made curtain and valances
In addition to the main curtain we provided with valance boxes to work as enclosures for a motorized projection screen and side banners.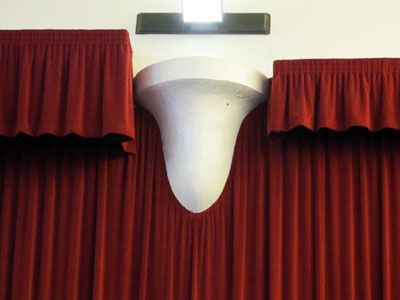 Close-up on building sconce & valance boxes
Since the main curtain had 7 different cut-outs, after taking exact measurements, we copied the sconce shape and dimensions on a paper pattern.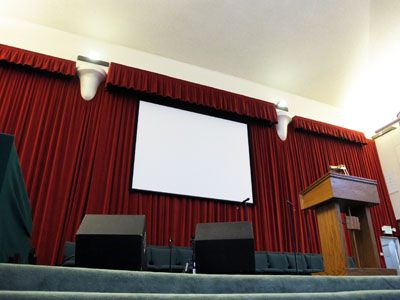 View close to the pulpit
This picture shows a detail of the valance boxes, the sconces and the projection screen coming down the center box.