St. Anthony Catholic Croatian Church
We provided this church with proscenium curtains and masking curtains for their fellowship hall. In addition, the proscenium was dressed with a beautiful set of swags that act as a valance curtain. The fabric of choice for the Main Curtain and Valance swags was the synthetic Encore Velour 22oz IFR.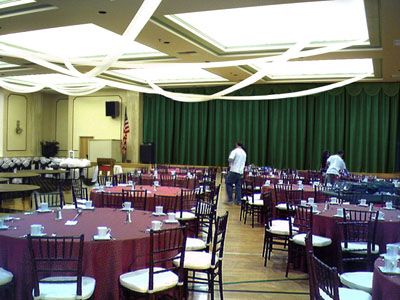 Felloship Hall Proscenium Curtains
As we were finishing the drapery installation, the room was being decorated for an event.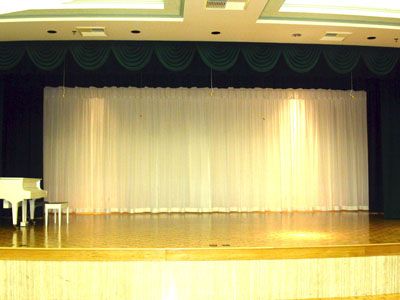 Rear Curtain
With the proscenium curtain open, the rear curtain stands out. This curtain along with the masking border in front of it was made out of Voile IFR fabric.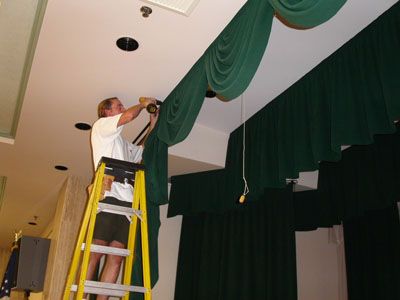 Installing the Swags
One of our installers tacking the swags to the proscenium arch. Behind, the masking borders and wings (legs).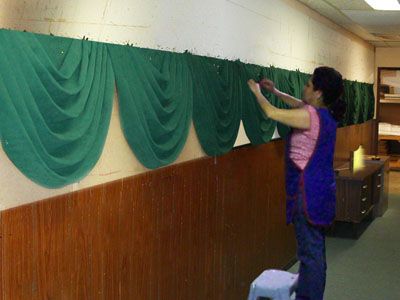 In the shop
The swags as they are being dressed and pinned in place. After this process they were taken back to the sewing machine.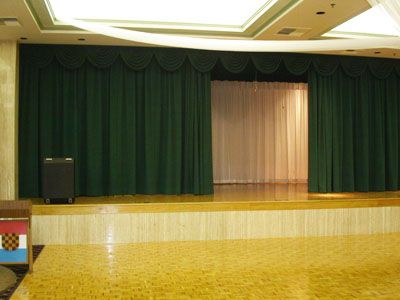 Opening the Main Traveler
The main curtain as it was being drawn open.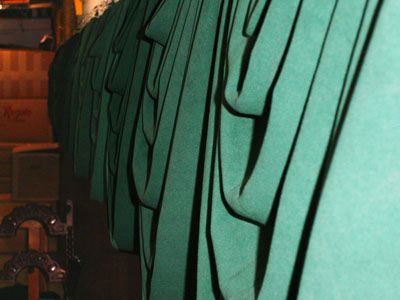 Another view of the Valance Swags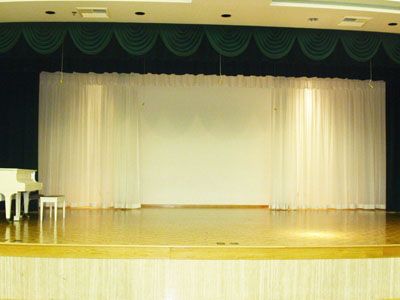 Drawing open the Rear Drape
The rear sheer type drape as it is being open, reveals the stage back wall.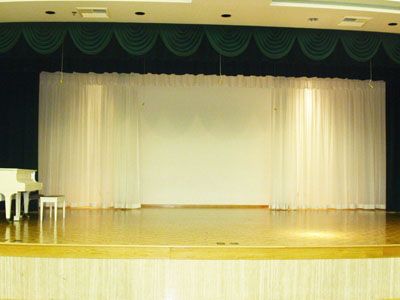 Close-up of Proscenium Curtains

Encore Velour front curtain and valance