City of Costa Mesa
S&K Theatrical Draperies, Inc. was selected to manufacture and install the new stage curtains for the City of Costa Mesa Community Center for the second time in a row. We provided the city with new stage drapes in the year 1991, and after participating in the bidding process, we were chosen to manufacture and replace the theatrical drapes in 2009. Both the original an the replacement theater draperies were made from Navy Velour 25oz F.R., sewn with 50% added fullness into a shirred pleat finish.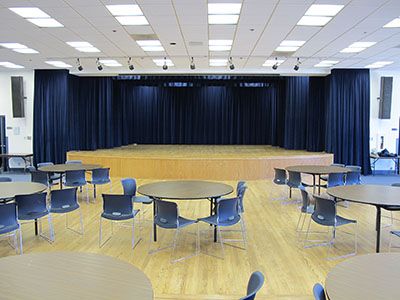 Full stage view
The front and rear curtain travel on curtain tracks. The legs and borders were tack on to 1" x 4" wood strips, pre-fastened to the acoustical ceiling grids.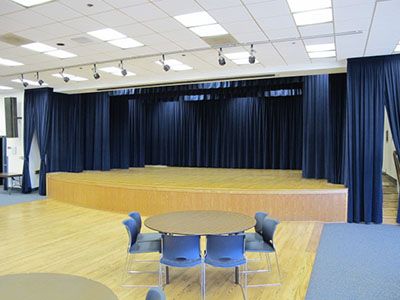 Side view of stage

The stage can be accessed from the sides. To block back stage view from the audience we installed stationary drapes to mask both hallway entrances. The drapes included tie-backs. Curtains tied in the open position facilitate backstage access.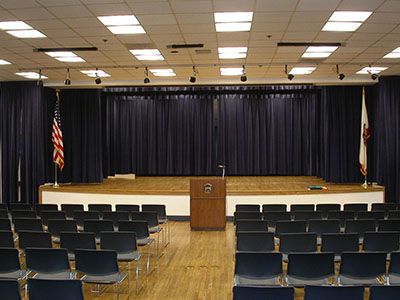 Before

Drapes made in 1991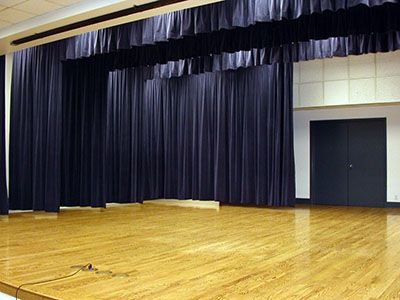 Before 2