Ambassador Auditorium
S&K Theatrical Draperies, Inc. had the pleasure of working in the renovation of the Ambassador Auditorium, now HRock Church, located in Pasadena, California. We designed, produced and installed the multi-color Grand Drape, manufactured with our elegant Synthetic Prestige Velour 26oz IFR, and the sewing shop had to alternate the fabric color cuts to achieve the symmetrical multicolor look.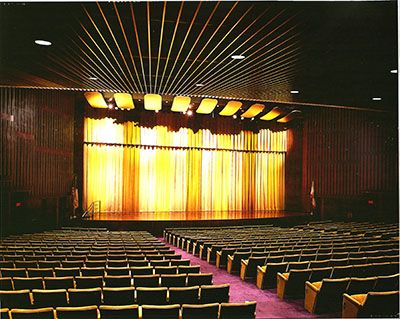 Finish Product
The grand traveler drape after the installation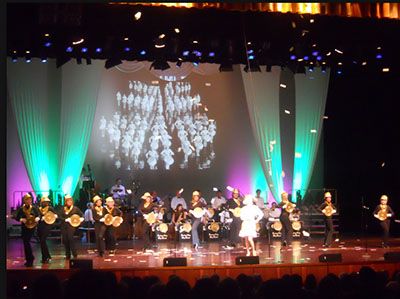 Stage Close-up

A close look at the stage area with the main drape open during a performance.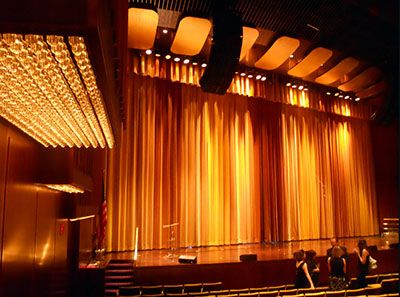 Stage Perspective

The pleated velour drape and valance with the lights dimmed...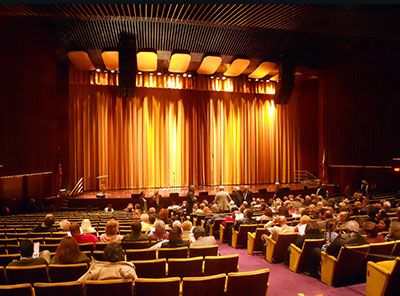 Before the Event

A shot from the back of the auditorium during a gathering.